LEADING INDUSTRIES
SD 500: Tomme Arthur
Wednesday, January 3, 2018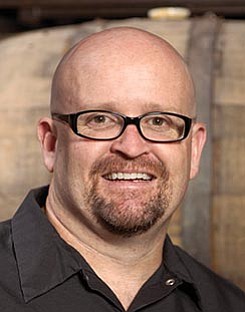 The San Diego 500, The Book of Influential Business Leaders, is the market's most comprehensive product of people you should know in the business community. The 500 includes business leaders and executives who have founded or are running significant companies in terms of number of jobs, key products and services, experts who raise the level of the industry here and beyond and those who lead in the business community. The 500 is selected by the San Diego Business Journal newsroom.
Tomme Arthur
Co-founder and COO, Port Brewing and The Lost Abbey
The craft beer industry in San Diego has experienced a boom in recent years, but Tomme Arthur was in it way back when. Known as an innovative brewer, Arthur has been working in the beer space since 1996, though working may be too strong a word. "Work? The beer business means good times always being on tap, 24/7," Arthur said. He now works with both The Lost Abbey and Port Brewing brands in San Marcos.
ALMA MATER: Northern Arizona University
TOUGHEST CHALLENGE: Transitioning from primarily a brewer to a brewery: ownership role.
BUCKET LIST: To visit Ireland.