PROFESSIONAL SERVICES
SD 500: Thomas Arno
Wednesday, January 3, 2018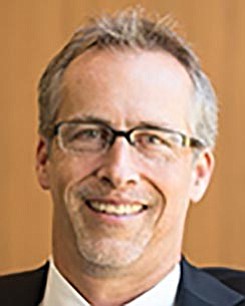 The San Diego 500, The Book of Influential Business Leaders, is the market's most comprehensive product of people you should know in the business community. The 500 includes business leaders and executives who have founded or are running significant companies in terms of number of jobs, key products and services, experts who raise the level of the industry here and beyond and those who lead in the business community. The 500 is selected by the San Diego Business Journal newsroom.
Thomas Arno
Co-Managing Partner, Knobbe Martens Olson & Bear LLP
Thomas Arno has a background in science and technology that has served him well at Knobbe Martens, which specializes in intellectual property and technology law. He has been at the firm's San Diego office since 1995, became partner in 2000 and in 2015 became co-managing partner. He has experience in patent protection, including analog and digital electronics, computer hardware and software, communications, and drug discovery technologies. His practice includes both U.S. and foreign patent-related matters. He has been involved in the San Diego Venture Group. Prior to joining the firm, he was an electrical product safety consultant with Compliance West.
ALMA MATER: Cal Poly San Luis Obispo, UC San Diego, University of San Diego School of Law
BACKGROUND: He has undergraduate and master's degrees in physics.
GIVING BACK: He has taught a class at UC San Diego Extension on Patent Protection,
WHAT HE SAYS: "Pushing technology forward is important work. It's rewarding to assist the innovators doing it."