LEADING INDUSTRIES
SD 500: Ted Baker
Wednesday, January 3, 2018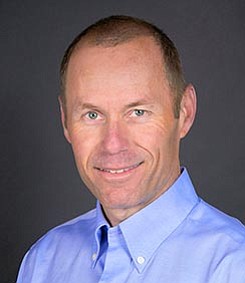 The San Diego 500, The Book of Influential Business Leaders, is the market's most comprehensive product of people you should know in the business community. The 500 includes business leaders and executives who have founded or are running significant companies in terms of number of jobs, key products and services, experts who raise the level of the industry here and beyond and those who lead in the business community. The 500 is selected by the San Diego Business Journal newsroom.
Ted Baker
President and CEO, Baker Electric Inc.
Ted Baker is a fourth-generation principal at Baker Electric Inc., a family-owned electrical contracting firm founded in 1938. He joined the senior management team in 1994 and assumed the roles of president and CEO in 2000. He oversees a broad spectrum of multimillion dollar private, public and government contracts throughout California. He is also the CEO of Baker Electric Solar. Under Baker's leadership, the Escondido-based subsidiary was rated 31st among the fastest growing private companies in the region by San Diego Business Journal, having grown revenues to $63 million in 2016. Baker serves on the several professional boards, including the National Electrical Contractors Association (NECA).
ALMA MATER: University of San Diego