LIFESTYLE
SD 500: Susie Baumann
Wednesday, January 3, 2018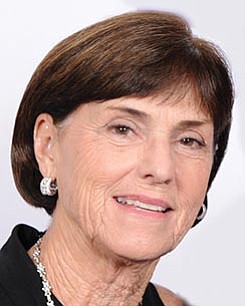 The San Diego 500, The Book of Influential Business Leaders, is the market's most comprehensive product of people you should know in the business community. The 500 includes business leaders and executives who have founded or are running significant companies in terms of number of jobs, key products and services, experts who raise the level of the industry here and beyond and those who lead in the business community. The 500 is selected by the San Diego Business Journal newsroom.
Susie Baumann
Principal, Bali Hai/Tom HAM'S Lighthouse
Susie Baumann began her career in her family's restaurant business when she was 12 and stepped in full time after college when her father, Tom Ham, died unexpectedly. Today, Baumann, her husband and their children are continuing the legacy established by her father in the 1950s. The family has entertained generations of diners at its landmark waterfront restaurants Bali Hai on Shelter Island, famous for its tiki temple, and Tom Ham's Lighthouse on Harbor Island. Baumann has been active in the California Restaurant Association and San Diego Port Tenants Association.
ALMA MATER: University of California, Berkeley
BUCKET LIST: I would love to visit Portugal.
CAR YOU DRIVE: Red Jeep Grand Cherokee
FAVORITE GET-AWAY: Honolulu
TOUGHEST CHALLENGE: My father, Tom Ham, died at 54. I thought I was all grown up, but I needed him for a few more years.