MONEY
SD 500: Steve Bernstein
Wednesday, January 3, 2018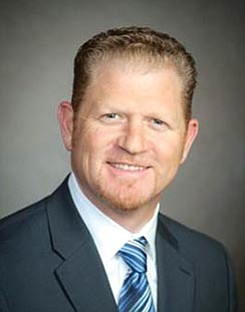 The San Diego 500, The Book of Influential Business Leaders, is the market's most comprehensive product of people you should know in the business community. The 500 includes business leaders and executives who have founded or are running significant companies in terms of number of jobs, key products and services, experts who raise the level of the industry here and beyond and those who lead in the business community. The 500 is selected by the San Diego Business Journal newsroom.
Steve Bernstein
Executive Vice President/Region Lead, Wells Fargo & Co.
Steve Bernstein in June 2017 was promoted to lead Wells Fargo's Southern California-Nevada region as the company reorganized nationally from three regions to seven. He previously served as division manager for the Southern California division of Business Banking. Bernstein has been with Wells Fargo for 15 years, including a stint as region area manager for Southern California. He has served on the Board of Directors and Finance Committee for the Alzheimer's Association of San Diego and Imperial Counties, and is also active on the Board of Directors of the Jacobs & Cushman San Diego Food Bank. He is a graduate of Pacific Coast Banking School.
ALMA MATER: San Diego State University
ALUMNI: Board Member for School of Management : INVOLVEMENT : at SDSU.
HOBBY: "Spending as much time with my beautiful wife and 3 amazing children."
BUSINESS ADVICE: "Become an expert in time management, prioritization and focus on execution."