MONEY
SD 500: Rick Bregman
Wednesday, January 3, 2018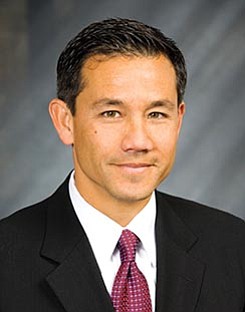 The San Diego 500, The Book of Influential Business Leaders, is the market's most comprehensive product of people you should know in the business community. The 500 includes business leaders and executives who have founded or are running significant companies in terms of number of jobs, key products and services, experts who raise the level of the industry here and beyond and those who lead in the business community. The 500 is selected by the San Diego Business Journal newsroom.
Rick Bregman
San Diego Market President, Bank of America
A San Diego native, Rick Bregman was named San Diego market president in 2008. Bregman coordinates the efforts of executives running all significant business lines in San Diego and leads the civic and philanthropic efforts in the region. He has a 20-year track record in banking and community leadership, including leading the bank's health care, educational and nonprofit banking sectors for the western U.S. He joined Bank of America in 1992. He is active in the United Way and numerous youth-focused nonprofits.
ALMA MATER: Claremont McKenna College
FUN FACT: He swam in the La Jolla Rough Water swim meet for the first time as a 5-year-old.