MONEY
SD 500: Richard Allen
Wednesday, January 3, 2018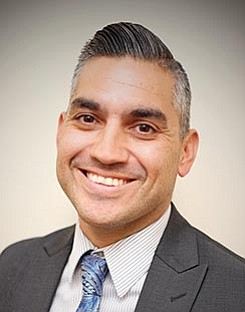 The San Diego 500, The Book of Influential Business Leaders, is the market's most comprehensive product of people you should know in the business community. The 500 includes business leaders and executives who have founded or are running significant companies in terms of number of jobs, key products and services, experts who raise the level of the industry here and beyond and those who lead in the business community. The 500 is selected by the San Diego Business Journal newsroom.
Richard Allen
Regional Manager, avy Federal Credit Union
Richard Allen has been the regional manager of the southern San Diego region for Navy Federal Credit Union since 2014. In that capacity, Allen oversees operations at three U.S. Naval bases – Naval Base San Diego, Naval Base Point Loma and MCAS Miramar. In total, Allen has more than 18 years of financial services experience and more than 15 years in leadership. Allen, who started his banking career in San Luis Obispo, came to San Diego in 2001 to work for two local credit unions. In 2010, Allen began his stint at Navy Federal. Allen is also a San Diego Military Advisory Council board member.
ALMA MATER: Chapman University
CHARITABLE WORK: Little League Assistant Coach
BUCKET LIST: Write a book.
BUSINESS ADVICE: "Treat every person you work with as if they were the CEO. Respect and appreciation go a long way and help to create champions."