LEADING INDUSTRIES
SD 500: Regina Bernal
Wednesday, January 3, 2018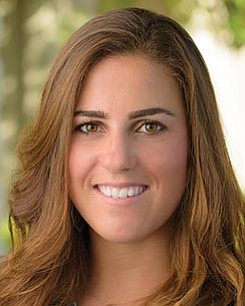 The San Diego 500, The Book of Influential Business Leaders, is the market's most comprehensive product of people you should know in the business community. The 500 includes business leaders and executives who have founded or are running significant companies in terms of number of jobs, key products and services, experts who raise the level of the industry here and beyond and those who lead in the business community. The 500 is selected by the San Diego Business Journal newsroom.
Regina Bernal
Entrepreneurship Manager, University of San Diego
Regina Bernal, who is the entrepreneurship manager at University of San Diego's School of Business, recently began teaching an emerging leaders course to freshmen at the university. Bernal is involved in a partnership with the Hera Venture Summit, which brings female entrepreneurs and investors from all over the world to San Diego.
ALMA MATER: University of San Diego
BUCKET LIST: Cage dive with white sharks with my father and brother.
FUN FACT: After 28 years, Bernal finally beat her father at a sport – defeating him in a recent triathlon swim. "Although he will not admit to it, he knows that my swim was faster even if it was only seconds."
BUSINESS ADVICE: The best business and personal advice I have ever received is from my favorite writer and human being Don Miguel Ruiz, "Be impeccable with your words. Don't take anything personally. Don't make assumptions. Always do your best."