CIVIC
SD 500: Randy Bogle
Wednesday, January 3, 2018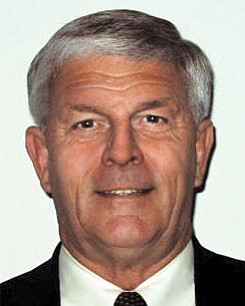 The San Diego 500, The Book of Influential Business Leaders, is the market's most comprehensive product of people you should know in the business community. The 500 includes business leaders and executives who have founded or are running significant companies in terms of number of jobs, key products and services, experts who raise the level of the industry here and beyond and those who lead in the business community. The 500 is selected by the San Diego Business Journal newsroom.
Randy Bogle
Executive Director, San Diego Military Advisory Council
Randy Bogle, the executive director of the Military Advisory Council, serves on many civic and nonprofit groups. After retiring from a Navy career that included stints as a naval aviator and a post at Space and Naval Warfare Systems Command, Bogle joined D.P. Associates, which provided courseware to Naval and Marine units. In 2004, DPA was acquired by L-3 Communications.
ALMA MATER: U.S. Naval Academy
CIVIC INVOLVEMENT: San Diego Regional Chamber of Commerce Board; San Diego Regional Economic Development Corp. Board; National City Chamber of Commerce Board; San Diego Bowl Game Association Board; San Diego Eagle Scout Board of Review; U.S. Naval Academy Foundation Athletic and Scholarship Board of Trustees
HOBBY: College sports, especially Navy football.
BUSINESS ADVICE: "Never wrestle with a pig; the pig likes it and you both get dirty!"