PROFESSIONAL SERVICES
SD 500: Phil Blair
Wednesday, January 3, 2018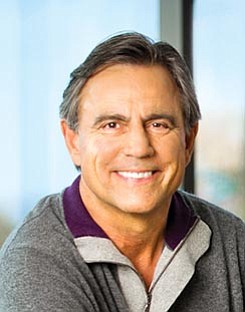 The San Diego 500, The Book of Influential Business Leaders, is the market's most comprehensive product of people you should know in the business community. The 500 includes business leaders and executives who have founded or are running significant companies in terms of number of jobs, key products and services, experts who raise the level of the industry here and beyond and those who lead in the business community. The 500 is selected by the San Diego Business Journal newsroom.
Phil Blair
Executive Officer, Manpower San Diego
Phil Blair is executive officer at Manpower San Diego along with Mel Katz. The franchised staffing business is the largest Manpower franchise in the country, with 3,800 associates working in five job markets. Manpower provides work readiness training for the long-term unemployed, veterans and youth preparing to enter the San Diego workforce. Blair is known for being an employment industry expert, appearing frequently in local business publications, on television and radio. He also authored the books, "Strategies for Success," and "Job Won!" He also serves on numerous nonprofit and charitable boards and is a San Diego Rotary Club member among many other organizations.
ALMA MATER: Oklahoma State University
CIVIC INVOLVEMENT: Serves on the board of directors for the San Diego Regional Chamber of Commerce, LEAD San Diego, the United Way and the San Diego Convention Center Board.
CAR: Tesla and a Porsche
BUCKET LIST: "To be on a for-profit board!"