REAL ESTATE
SD 500: Paul Barnes
Wednesday, January 3, 2018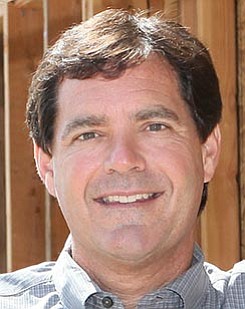 The San Diego 500, The Book of Influential Business Leaders, is the market's most comprehensive product of people you should know in the business community. The 500 includes business leaders and executives who have founded or are running significant companies in terms of number of jobs, key products and services, experts who raise the level of the industry here and beyond and those who lead in the business community. The 500 is selected by the San Diego Business Journal newsroom.
Paul Barnes
Division President, Shea Homes San Diego
Paul Barnes, division president of Shea Homes San Diego, is responsible for the profitability of the division and oversees strategic and tactical decisions. Joining the company in 2003, Barnes was promoted to his current position in 2004. Barnes serves on many civic and nonprofit boards, including Habitat for Humanity and the San Diego Building Industry Association. Barnes said he considers it an honor and privilege to work with the greatest, most passionate professionals in the homebuilding industry, day in and day out.
ALMA MATER: University of California, San Diego
HOBBY: Surfing, skiing, sports car racing, extra hot yoga, music, food, sleep, repeat.
FAVORITE RESTAURANT: Today it's Birdseye Kitchen in Encinitas, tomorrow?
FUN FACT: As a kid, I was exposed to the studios of many of the abstract expressionist on eastern Long Island. With and without adult supervision.