MONEY
SD 500: Navid Alipour
Wednesday, January 3, 2018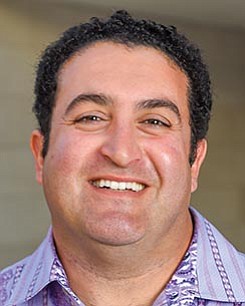 The San Diego 500, The Book of Influential Business Leaders, is the market's most comprehensive product of people you should know in the business community. The 500 includes business leaders and executives who have founded or are running significant companies in terms of number of jobs, key products and services, experts who raise the level of the industry here and beyond and those who lead in the business community. The 500 is selected by the San Diego Business Journal newsroom.
Navid Alipour
Managing Partner, Analytics Ventures
Navid Alipour is co-founder and managing partner of Analytics Ventures, a venture capital and private equity business that attracts capital from all over the world. In San Diego, Analytics has established internships with every major higher-learning institution. One of Analytics Ventures' Artificial Intelligence companies – CureMetrix – has been recognized as one of the best companies in the health care space applying AI. Last year, CureMetrix won the Philips Innovation Challenge. CureMetrix, mines data to maximize hospital reimbursements while promoting quality care. In all, Alipour estimates he has raised $124 million and created $1.8 billion in value.
ALMA MATER: University of California, San Diego (undergraduate); University of San Diego for law school and MBA
CIVIC INVOLVEMENT: Board of Tech San Diego, CureMetrix, Kazuhm, AdTheos and AV Lab.
HOBBIES: Building companies, spending time with the family and anything outdoors.
TECH SAN DIEGO: Since January 2017 Alipour has served on the board of trade group Tech San Diego.