HEALTH & SCIENCE
SD 500: Natasha Bowman
Wednesday, January 3, 2018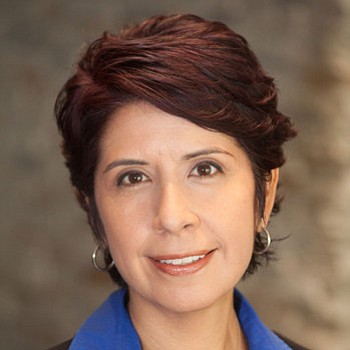 The San Diego 500, The Book of Influential Business Leaders, is the market's most comprehensive product of people you should know in the business community. The 500 includes business leaders and executives who have founded or are running significant companies in terms of number of jobs, key products and services, experts who raise the level of the industry here and beyond and those who lead in the business community. The 500 is selected by the San Diego Business Journal newsroom.
Natasha Bowman
VP of Human Resources, Synthetic Genomics
Natasha O. Bowman joined Synthetic Genomics in 2012 and was promoted to vice president in 2014. The La Jolla-based company makes of synthetic biological solutions to sustainability. Bowman formerly worked at Pfizer for more than five years, Acadia Pharmaceuticals for more than three years, and Althea Technologies, where she was senior director of human resources, for two years. Bowman has worked in human resources in companies whose sizes run the gamut from Fortune 500 to midsize to small startups. She was the winner of the 2017 Athena Pinnacle Award in life sciences for mentoring other women in the workplace.
ALMA MATER: San Diego State University
AFTER HOURS: She is an accomplished violinist.
VOLUNTEER WORK: She is on the board of the Girl Scouts San Diego.