REAL ESTATE
SD 500: Michael Asaro
Wednesday, January 3, 2018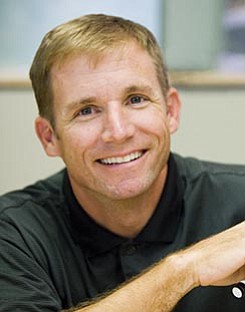 The San Diego 500, The Book of Influential Business Leaders, is the market's most comprehensive product of people you should know in the business community. The 500 includes business leaders and executives who have founded or are running significant companies in terms of number of jobs, key products and services, experts who raise the level of the industry here and beyond and those who lead in the business community. The 500 is selected by the San Diego Business Journal newsroom.
Michael Asaro
Principal, Delawie
Mike Asaro joined Delawie in 1992, and his knowledge and expertise have grown with his involvement on a wide variety of projects including space for advanced technology, corporate office, manufacturing, hospitality and education. He was named a firm principal in 2003 and has served as principal-in-charge on many of the firm's commissions for Qualcomm Inc., as well as designing the Veterans Village Transitional Housing, Enlisted Quarters for the Navy and Marines, and a dozen projects for Qualcomm, including the Qualcomm History Museum. He is LEED-accredited and serves on the board of the Downtown San Diego Partnership.
ALMA MATER: Arizona State University
NOTEWORTHY: Is a past member of the board for the County of San Diego Historical Sites.