REAL ESTATE
SD 500: Mary Lee Blaylock
Wednesday, January 3, 2018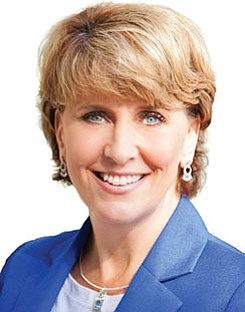 The San Diego 500, The Book of Influential Business Leaders, is the market's most comprehensive product of people you should know in the business community. The 500 includes business leaders and executives who have founded or are running significant companies in terms of number of jobs, key products and services, experts who raise the level of the industry here and beyond and those who lead in the business community. The 500 is selected by the San Diego Business Journal newsroom.
Mary Lee Blaylock
President and CEO, Berkshire Hathaway HomeServices California Properties
Mary Lee Blaylock, the president and CEO of Berkshire Hathaway HomeServices, supports nearly 3,000 sales associates in 60 offices from the California Central Coast to San Diego. Combined, those offices closed nearly $12.5 billion in sales in 2015. Blaylock began her career in 1992 at Edina Realty Inc. in Minneapolis. In 2014, she joined Berkshire Hathaway HomeServices as a senior vice president and general manager before accepting her current position.
ALMA MATER: The College of St. Benedict
BUCKET LIST: "My bucket list is plentiful. If I had to pick one, it would be to watch my children grow into honest, positive contributors to our society while maintaining the kind hearts they already have. In one word, happiness."
FUN FACT: A voice major in college, Blaylock said she has a passion for music of all genres, except country.
BUSINESS ADVICE: "Be sincere in your delivery no matter if the message is difficult or positive."