PROFESSIONAL SERVICES
SD 500: Kevan Bradshaw
Wednesday, January 3, 2018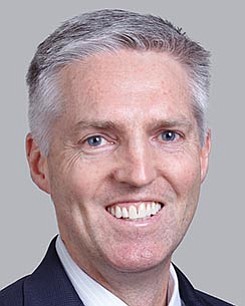 The San Diego 500, The Book of Influential Business Leaders, is the market's most comprehensive product of people you should know in the business community. The 500 includes business leaders and executives who have founded or are running significant companies in terms of number of jobs, key products and services, experts who raise the level of the industry here and beyond and those who lead in the business community. The 500 is selected by the San Diego Business Journal newsroom.
Kevan Bradshaw
PwC San Diego Managing Partner, PricewaterhouseCoopers LLP
Kevan Bradshaw is the leader of the PricewaterhouseCoopers assurance practice in San Diego. He also is board member and executive committee of CommNexus, a nonprofit network of communications companies, service providers and professional trade groups. His specialties include China and the Infocoms industry. Bradshaw's community service includes serving on the board of Junior Achievement of San Diego and Imperial Counties. He also is a member of the advisory board of the School of Accountancy at Brigham Young University. Bradshaw's leadership of the firm's internal innovation project focused on assessment and redesign of the end-to-end service delivery approach.
ALMA MATER: Brigham Young University
BUCKET LIST: Take a year sabbatical to hike in Asia.
HOBBY: : Waterskiing
BUSINESS ADVICE: "Don't be afraid of failure. You learn from mistakes and they show that you took a chance and pushed yourself and your organization."