ICONS - LEGACY
SD 500: Ken Blanchard
Wednesday, January 3, 2018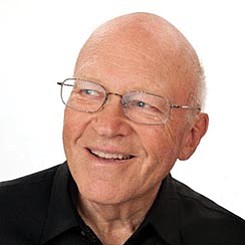 The San Diego 500, The Book of Influential Business Leaders, is the market's most comprehensive product of people you should know in the business community. The 500 includes business leaders and executives who have founded or are running significant companies in terms of number of jobs, key products and services, experts who raise the level of the industry here and beyond and those who lead in the business community. The 500 is selected by the San Diego Business Journal newsroom.
Ken Blanchard
Chief Spiritual Officer, The Ken Blanchard Cos.
Blanchard and his wife Marjorie incorporated as Blanchard Training and Development – later to become The Ken Blanchard Cos. – in a holistic approach to help employees and their organizations. He and Spencer Johnson wrote the "One Minute Mangers" series, and Blanchard has become a celebrated author, speaker and leadership guru.