PROFESSIONAL SERVICES
SD 500: James Castle
Wednesday, January 3, 2018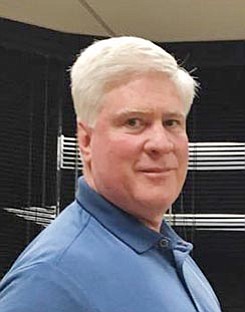 The San Diego 500, The Book of Influential Business Leaders, is the market's most comprehensive product of people you should know in the business community. The 500 includes business leaders and executives who have founded or are running significant companies in terms of number of jobs, key products and services, experts who raise the level of the industry here and beyond and those who lead in the business community. The 500 is selected by the San Diego Business Journal newsroom.
James Castle
Senior Executive Vice President, Alliant Insurance Services
James Castle is the Alliant Insurance Services senior executive vice president for the Greater San Diego. Previously, he served as a vice president. He has specialized in providing insurance programs and risk management services to the construction industry for more than 20 years. He holds a bachelor's degree in economics. Alliant, which is based in Orange County, has a history that dates to 1925.
ALMA MATER: University of Redlands
SOCAL ROOTS: He graduated from Elsinore High School in Riverside County, went to JC in Orange County, graduated college in San Bernardino County and has lived in Orange County and San Diego County.