PROFESSIONAL SERVICES
SD 500: Helen C. Hutchison Adams
Wednesday, January 3, 2018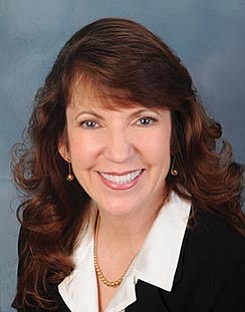 The San Diego 500, The Book of Influential Business Leaders, is the market's most comprehensive product of people you should know in the business community. The 500 includes business leaders and executives who have founded or are running significant companies in terms of number of jobs, key products and services, experts who raise the level of the industry here and beyond and those who lead in the business community. The 500 is selected by the San Diego Business Journal newsroom.
Helen C. Hutchison
Managing Partner, Haskell & White LLP
Helen C. Hutchison Adams has served as San Diego-area managing partner of Haskell & White LLP since January 2013. She oversees the firm's San Diego practice, coordinating the direction of client services. Before joining Haskell & White, Adams served as an audit partner with Deloitte. Adams, who has been part of the real estate industry more than 15 years, is active in civic affairs as a board member of the Athena San Diego Scholarship Foundation and the Cal State University San Marcos Foundation. Adams also chairs the board of Women Corporate Directors (WCD), a global membership organization. In the last 18 months, Haskell and White LLP in San Diego has doubled the size of the practice.
ALMA MATER: San Diego State University
CAR: Tesla Model S (It replaced a long line of Corvettes).
PERSONAL TRIUMPHS: A two-time cancer survivor, Adams has raised five adopted children.
FUN FACT: Holds 10 world titles in the competitive sport of country western dancing.