LIFESTYLE
SD 500: Gina Champion-Cain
Wednesday, January 3, 2018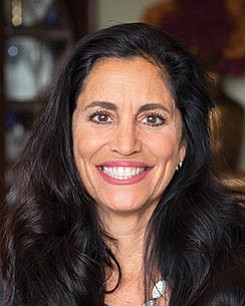 San Diego — The San Diego 500, The Book of Influential Business Leaders, is the market's most comprehensive product of people you should know in the business community. The 500 includes business leaders and executives who have founded or are running significant companies in terms of number of jobs, key products and services, experts who raise the level of the industry here and beyond and those who lead in the business community. The 500 is selected by the San Diego Business Journal newsroom.
Gina Champion-Cain
CEO and Chairwoman, American National Investments, Inc.
Gina Champion-Cain operates numerous full-service restaurants, including the recently opened Fireside by the Patio at Liberty Station in Point Loma and the House of Blues concert hall. She also owns several apartment buildings and a gourmet food store. And she recently signed onto an effort to create a new community bank. In her nearly 20 years as an independent operator, she has redeveloped or repositioned nearly 10 million square feet of retail space and over 5,000 residential units while also crafting marketing plans, budgets, construction management, community relations and public outreach.
ALMA MATER: University of Michigan (undergraduate); University of San Diego (masters).
CIVIC INVOLVEMENT: Teach for America; Endeavor Bank; Burnham-Moore's Real Estate Center at the University of San Diego.
HOBBY: Golf
BUSINESS ADVICE: "Never give up. Take 'no' 10,000 times and keep going until you get a 'yes.'"