MONEY
SD 500: Gary Cady
Wednesday, January 3, 2018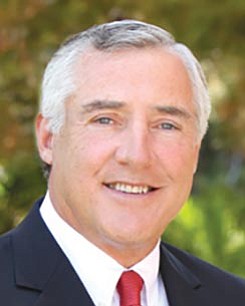 The San Diego 500, The Book of Influential Business Leaders, is the market's most comprehensive product of people you should know in the business community. The 500 includes business leaders and executives who have founded or are running significant companies in terms of number of jobs, key products and services, experts who raise the level of the industry here and beyond and those who lead in the business community. The 500 is selected by the San Diego Business Journal newsroom.
Gary Cady
CEO, Torrey Pines Bank
Gary Cady is CEO of Torrey Pines Bank and executive vice president of Western Alliance BanCorp. In his CEO role, Cady is responsible for the overall strategic direction and growth of the bank. He advises clients on business strategies, in addition to coaching the bank's leadership team and professionals. Torrey Pines Bank started in 2003 with $20 million in initial capital and a single office in San Diego with seven employees. In 2008, the bank expanded into the Los Angeles market and in 2013, Torrey Pines Bank integrated operations with its affiliate banks in Arizona and Nevada. Today, Torrey Pines Bank has nine offices throughout San Diego and Los Angeles and is a division of Western Alliance Bank, member FDIC. With almost $20 billion in assets, Western Alliance Bancorp. is ranked No. 4 on Forbes 2017 "Best Banks in America" list.
ALMA MATER: San Diego State University (undergraduate), National University (graduate)
CIVIC INVOLVEMENT: Serves on the board of directors for the San Diego Regional Chamber of Commerce, Sharp HealthCare and the Continuous Quality Insurance Corp.
BUCKET LIST: Obtain a press pass to the Masters.
CHALLENGES: I realize that as much as I'd like to, I can't solve and fix everything.