LIFESTYLE
SD 500: David Bennett
Wednesday, January 3, 2018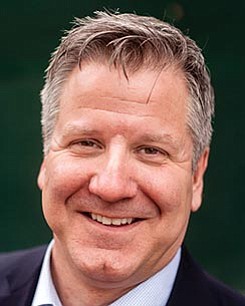 The San Diego 500, The Book of Influential Business Leaders, is the market's most comprehensive product of people you should know in the business community. The 500 includes business leaders and executives who have founded or are running significant companies in terms of number of jobs, key products and services, experts who raise the level of the industry here and beyond and those who lead in the business community. The 500 is selected by the San Diego Business Journal newsroom.
David Bennett
General Manager, San Diego Opera
David Bennett was appointed general manager of the San Diego Opera in 2015 after a community effort saved the 66-year-old cultural resource from ceasing operations. He previously was executive director of New York's Gotham Chamber Opera. He worked for more than a decade as an opera singer before moving into arts management. Bennett was executive director of New York's Dance New Amsterdam before joining Gotham. He's a member of the board of Opera America, the national opera service organization, which described him as one of the "most creative, energetic and effective opera leaders in the country."
ALMA MATER: Texas Christian University
BUCKET LIST: Ride the Pacific Coast.
CAR YOU DRIVE: Jeep Grand Cherokee
FAVORITE GETAWAY: Puglia, Italy
BEST BUSINESS ADVICE: "Refine your brand identity as much as possible. The more tightly focused it can be, the better you will serve your customers."