REAL ESATE
SD 500: Dan Broderick
Wednesday, January 3, 2018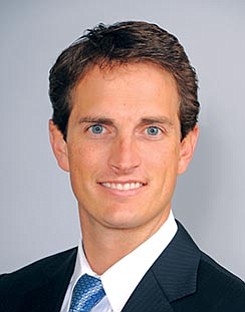 The San Diego 500, The Book of Influential Business Leaders, is the market's most comprehensive product of people you should know in the business community. The 500 includes business leaders and executives who have founded or are running significant companies in terms of number of jobs, key products and services, experts who raise the level of the industry here and beyond and those who lead in the business community. The 500 is selected by the San Diego Business Journal newsroom.
Dan Broderick
Market Leader-Southwest, Cushman & Wakefield
Dan Broderick leads all service lines for the southwestern region of Cushman & Wakefield, with more than 550. He is responsible for the day to day leadership and management of the San Diego market area. He came to Cushman & Wakefield through a series of mergers and acquisitions. He was president and CEO of Cassidy Turley/BRE Commercial, which merged with DTZ in 2013, and then became Cushman. He is active in the community, including serving on the Meals on Wheels advisory board and the Burnham-Moores Center for Real Estate policy advisory board.
ALMA MATER: Stanford University (BA, Economics and Psychology)
FUN FACT: Played Lacrosse in high school.