EDUCATION
SD 500: Constance Carroll
Wednesday, January 3, 2018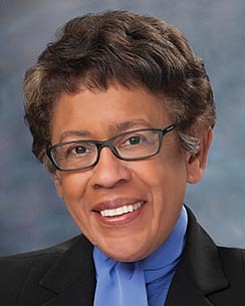 The San Diego 500, The Book of Influential Business Leaders, is the market's most comprehensive product of people you should know in the business community. The 500 includes business leaders and executives who have founded or are running significant companies in terms of number of jobs, key products and services, experts who raise the level of the industry here and beyond and those who lead in the business community. The 500 is selected by the San Diego Business Journal newsroom.
Constance Marie Carroll
Chancellor, San Diego Community College District
Constance Carroll has been chancellor of San Diego Community College District since 2004, guiding the second largest community college district through unprecedented expansion of more than $1 billion in new campus construction. Carroll, who previously was president of San Diego Mesa College for 11 years, served on numerous accreditation committees and boards, including The San Diego Foundation. Under Carroll's leadership, in the past 18 months, three new buildings have been completed at San Diego Community College District campuses. Funded by a $1. billion bond program, the district received Moody's and Standard and Poor's highest possible rating. In 2017, Carroll witnessed the largest graduating class in the history of the district receive diplomas at four commencements.
ALMA MATER: Duquesne University (undergraduate), University of Pittsburgh (masters and doctorate), Knubly University in Athens, Greece, and Harvard University (Certificate in Higher Education)
HOBBY: Opera
FUN FACT: I played guitar in a bouzouki band in Athens, Greece.
BUSINESS ADVICE: "Do not be afraid to take risks."