MONEY
SD 500: Bruce Breslau
Wednesday, January 3, 2018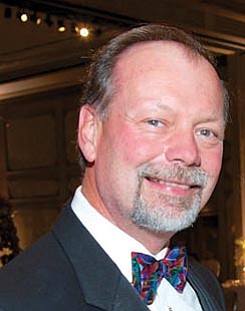 The San Diego 500, The Book of Influential Business Leaders, is the market's most comprehensive product of people you should know in the business community. The 500 includes business leaders and executives who have founded or are running significant companies in terms of number of jobs, key products and services, experts who raise the level of the industry here and beyond and those who lead in the business community. The 500 is selected by the San Diego Business Journal newsroom.
Bruce Breslau
Managing Director and Market Manager, MUFG Union Bank
Bruce Breslau joined Union Bank in 1993, and now leads the San Diego region. He oversees the Middle Market Division, focusing on firms with revenue between $5 million to $2 billion. Breslau, a board member of the San Diego Regional Economic Development Corp., is active in the Catholic Church. Breslau said he takes great pride in his two sons graduating and earning MBAs from Notre Dame University. Under his leadership, San Diego was recognized as the leading regional office at Union Bank in 2017.
ALMA MATER: San Diego State University
HOBBY: Skiing, golf, Fly fishing, backpacking, mountain biking
FAVORITE TRAVEL SPOT: Wailea, Maui
BUSINESS ADVICE: "Your successes in life do not define you, but rather how you respond to adversity and challenges."