TECHNOLOGY
SD 500: Art Barter
Wednesday, January 3, 2018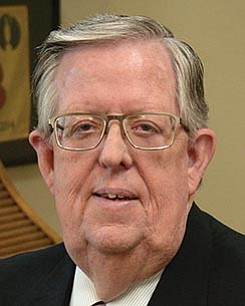 The San Diego 500, The Book of Influential Business Leaders, is the market's most comprehensive product of people you should know in the business community. The 500 includes business leaders and executives who have founded or are running significant companies in terms of number of jobs, key products and services, experts who raise the level of the industry here and beyond and those who lead in the business community. The 500 is selected by the San Diego Business Journal newsroom.
Art Barter
CEO, Datron Holdings Inc.
Art Barter is owner and CEO of Vista-based Datron World Communications Inc., specializing in tactical radio and surveillance solutions. He is also founder and CEO of the Servant Leadership Institute, a Carlsbad-based consulting firm dedicated to teaching CEOs and other senior leaders the impact of serving and trusting their employees. He applied this approach when he purchased Datron in 2004 and within six years grew its annual revenue from $10 million to $200 million. His recent accomplishments include securing a record contract worth $495 million for his radio company, record number of new clients attained in our leadership development company, and the release of two new books. Barter was recently named as one of the Trust Across America-Trust Around the World (TAA-TAW) Top Thought Leaders for 2017. The awards program celebrates professionals who are transforming the way organizations do business.
ALMA MATER: Cal State University Fullerton
FAVORITE : Palm Springs
FUN FACT: He plays keyboard and guitar.
PERSONAL TRIUMPH: He changed his leadership style from a power leader to a servant leader.