LIFESTYLE
SD 500: Alberto Mier y Terán
Wednesday, January 3, 2018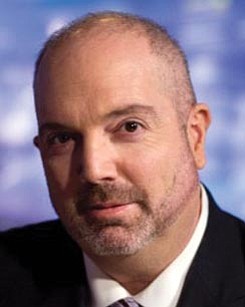 The San Diego 500, The Book of Influential Business Leaders, is the market's most comprehensive product of people you should know in the business community. The 500 includes business leaders and executives who have founded or are running significant companies in terms of number of jobs, key products and services, experts who raise the level of the industry here and beyond and those who lead in the business community. The 500 is selected by the San Diego Business Journal newsroom.
Alberto Mier yTerán
President and General Manager, KFMB Stations
After nearly six years away as Vice President and General Manager of Univision Chicago and Executive Vice President of Univision, Alberto Mier y Terán returned to KFMB as the President and General Manager in February 2016. With an extensive background in Media Sales and Broadcast management, Mier y Terán has also served on several boards in San Diego and Los Angeles. In June 2017, KFMB also launched The CW San Diego on cable television. Through KFMB Stations, Alberto Mier y Terán participates locally in station projects such as "Adopt 8" and KFMB Stations' 2017 campaign for Hurricane Harvey Victims.
ALMA MATER: Augusta University
BUCKET LIST: Would like to sit in for U2 drummer, Larry Mullen Jr, during a concert.
ADVICE: "Be transparent, communicate your expectations, listen to your team, and surround yourself with people who are more talented than you are."
AFTER HOURS: Enjoys listening to live music, playing the drums, enjoying good food and Pinot Noirs with his friends and family.
OUTREACH: Mier y Terán and KFMB contribute to Big Brothers, Big Sisters of San Diego, and Saint Augustine High School.