THE EVENT: TUESDAY, JAN. 9, 7 TO 10 A.M., MARRIOTT MARQUIS SAN DIEGO MARINA
Look Ahead: Local Economic Forecast for 2018
Wednesday, January 3, 2018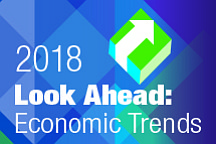 San Diego — Local economist Lynn Reaser of Point Loma Nazarene University will deliver a local economic forecast, and a panel of five experts will discuss what to expect in their respective sectors. The panel offers a preview of their talking points here.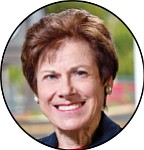 Keynote Speaker
Lynn Reaser
Chief Economist,
Fermanian Business & Economic Institute,
PLNU
Lynn Reaser is the chief economist for the Fermanian Business & Economic Institute at Point Loma Nazarene University. The Institute engages in economic analysis, modeling, and forecasting and consulting for corporations, nonprofit organizations, and government agencies.
In addition to addressing numerous domestic and international conferences and forecast events, she is a member of the PLNU School of Business faculty, teaching managerial economics in the MBA program.
Reaser's experience includes 10 years as chief economist of the Investment Strategies Group at Bank of America, and she currently serves as chief economist of the Council of Economic Advisors for California State Treasurer John Chiang.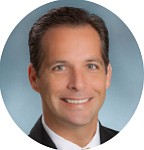 Kevin Dusi
Senior Tax Manager
Moss Adams LLP
Kevin Dusi is a senior manager at Moss Adams LLP, where he serves a variety of clients ranging from closely-held businesses to large, public, multinational corporations with a focus on the technology and manufacturing and distribution industries.
Dusi specializes in research and development tax credit optimization and international tax matters, as well as being experienced in state and local taxation matters.
What Dusi will be talking about at the 2018 Economic Trends event:
Tax Reform
After weeks of negotiations, Congressional Republicans released their Conference Agreement containing more than 500 pages of modifications to the Internal Revenue Code, the majority of which are effective beginning in 2018 (some are retroactive).
The agreement is the most significant change to the tax law in more than three decades. Understandably, everyone is concerned with the impact of tax reform being signed into law before year-end 2017.
Possible Impacts
Individuals: From changes in tax brackets to reductions in eligible itemized deductions, exemptions, etc. there is much to consider in regard to what this means to San Diego's "average taxpayer".
Corporations: Sweeping changes are also impacting companies — reductions to tax rates — 21 percent permanent corporate tax rate, ability to expense certain assets placed in service rather than depreciating, limitations on interest expense to 30 percent of adjusted taxable income, changes to the treatment of net operating losses, etc.
International: One of the biggest changes is the international tax regime, including a mandatory "deemed repatriation" of undistributed foreign earnings. These earnings that historically have escaped the U.S. tax system will now be subject to a "toll charge."
Financial statements: Due to the law being enacted before year's end, companies subject to U.S. GAAP reporting will be required to analyze these various changes and make sure that their tax accounts appropriately reflect the current and future impact of these sweeping changes. These changes would need to be factored in the 2017 financial statements for calendar year taxpayers.
For San Diego, virtually every individual and business will be impacted by these changes. There's no escaping the impact of what is the most significant tax reform passed in the past 30 years.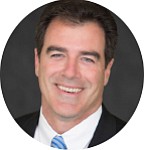 Brett Good
Senior District President of
Professional Staffing Services
Robert Half, Southern California
and Arizona
Brett Good oversees the company's Accountemps, OfficeTeam, Robert Half Finance & Accounting and Robert Half Management Resources divisions throughout Southern California and Arizona. What Good will be talking about at the 2018 Economic Trends event:
Equal Pay Act
A key consideration for every company is that as of Jan.1 the Equal Pay Act is in effect in California as AB 168 banned asking job candidates about past salary history. Companies will have to learn how to adapt to and embrace this change in terms of how to interview people about salary considerations and how to position job offers.
It's essential for companies to make hiring managers aware of this change and sort out what changes need to be made in their recruiting, interviewing and hiring processes.
A Candidate's Market
If you think the past few years have been a challenge in terms of recruiting and retaining talent, gird yourself as 2018 will go down in the annals as a truly candidates' market. Companies will find it even more difficult to find and retain as they face wage inflation and even more employee churn.
The October JOLT report (Job Openings and Labor Turnover) came in at 2.2 percent, which means nationally 3.2 million people voluntarily left their jobs that month. We expect that number to increase to 2.6 percent sometime in 2018, which compounded over a year means around 26 percent of the workforce will leave their job. That's one in four workers.
Companies will need to be even more employee-centric or face the many downsides of increased employee churn and understaffing.
Rising Wages
As with the past few years and in other times of full employment, companies will need to be increasingly proactive and/or aggressive in salary considerations. Many specialized areas are in demand, especially for degreed-positions with more than three years of experience.
Among the most competitive jobs are software engineers, accountants and finance positions, data analytics and artificial intelligence. Even web designers are in demand.
Be Flexible and Mobile
Companies would be wise to embrace a mindset for what traditionally has been in-office work, such as financial record keeping. That means, for example, reviewing cloud capabilities and computer security protocols to become more flexible with alternative work locations. Many traditional office-based positions will face pressure to become remote in 2018 and beyond.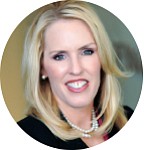 Trindl Reeves
Principal, Marsh & McLennan Insurance Agency LLC
Trindl Reevesis chief sales officer of Marsh & McLennan Agency's West Region, specializing in risk management and health and welfare consulting.
What Reeves will be talking about at the 2017 Economic Trends event:
As we being 2018, there are three areas to keep an eye on due to the uptick of claims and changing landscape: property, cyber, and employment practices liability.
Property
In 2017, the U.S. experienced many natural disasters. Damages from Hurricanes Harvey, Irma, and Maria and California fires are expected to result in record property losses.
We can anticipate an increase in premium for all property, including vehicles. Auto premiums are already through the roof because of an increase in claims and expenses due to distracted driving and expensive technology. With almost 1 million cars lost during the hurricanes, the rates are bound to increase further.
Takeaway: 2017 losses were at a record high, but there is ample surplus in the insurance marketplace to absorb these claims. This year, we expect insurance companies to try to increase rates. If you have a favorable claims history, work with your broker to maintain your current pricing.
Cyber & Data Security
Cyber is a hot topic once again, with more clients buying coverage than in previous years. People all over the world felt two large cyber-attacks this year. Hackers gained access to sensitive information of 143 million people during the Equifax breach. The WannaCry ransomware attack, initiated by North Korea, struck 200,000 computers in more than 150 countries, requesting payment in Bitcoin in order to decrypt files.
Takeaway: Attackers are getting savvier, and there is no company too small to breach. Cyber coverage remains affordable and includes increasingly popular techniques such as ransomware. Talk to your broker about getting the right coverage to protect your assets and people.
Employment Practices Liability
With harassment allegations making daily headlines, we expect a higher number of claims in 2018. To get a better idea of this trend, the number of EEOC lawsuits doubled from 2016 to 2017 and the EEOC resolved 20 percent of cases, collecting $18 million more than last year.
Up until now, carriers have been imposing higher deductibles, but deductibles can only go so high. A large uptick in claims means that premium is likely to increase toward the end of 2018 or early 2019.
Takeaway: If you have a complaint, make sure to tell your broker right away to avoid jeopardizing reporting provisions.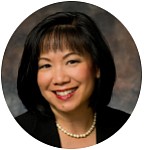 Lynette Seid
Area Chief Financial Officer
Kaiser Permanente
Lynette Seid began her career with Kaiser Permanente in 1999 and moved to San Diego in 2010 from the Bay Area. She has held a variety of organizational leadership roles in finance and accounting, program management, and business strategy.
What Seid will be talking about at the 2018 Economic Trends event:
The Current State of Health Care Coverage in America
Americans still receive their health coverage primarily through their employer (47percent). Medicare and Medicaid cover an additional 39 percent of the population. Almost 6 percent of Americans have individual coverage (the majority of those through ACA exchanges). And although the ACA helped reduce the uninsured population, nearly 9 percent of Americans remain uninsured. Not surprisingly, health insurance premiums continue to outpace wage growth — despite an overall trend toward smaller premium rate increases. This disparity keeps affordability at the top of the list for health care organizations as they vie for employers' and consumers' attention. Cost consciousness is driving a shift toward more affordable health plan offerings, as well as an increase in employer self-funding.
The Future of the Affordable Care Act
2017 brought many new threats to the ACA, and it's difficult to say precisely what will become of the law in 2018. As of October 2017, most Americans still looked favorably upon the ACA (51 percent) with 40 percent holding an unfavorable view, and 9 percent undecided. There is pending bipartisan legislation to improve health care and coverage in America. Whatever the future holds for health care, a bipartisan approach will be critically important to preventing the erosion of health care and coverage for the people of our country.
The Impact of Tax Reform on Health Care
The tax reform bill — which included eliminating the individual mandate of the Affordable Care Act — has been signed into law, and is now in effect. As a result, we can expect a significant impact on millions of Americans' access to high-quality, affordable health care and coverage.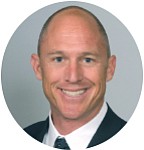 Tom van Betten
Managing Director/Tenant Representation
Cushman & Wakefield
Tom van Betten is a managing director of the Tenant Representation division at Cushman & Wakefield, one of the world's leading commercial real estate firms and includes a large research department in San Diego.
What van Betten will be talking about at the 2018 Economic Trends event:
Where rents are today and where are they going
I plan on sharing our firms forecast for rents for office and lab space in San Diego for 2018. It is an interesting time in the cycle right now, as new planned and projects under construction are requiring rents that are unprecedented in San Diego. These higher rents are a product of scarcity and cost of land coupled with rising construction costs and progressive project designs. The quality and architecture of the projects will also be something refreshing to San Diego's skyline. Concessions like free rent are diminishing in some submarkets and abundant in others. Interior construction costs, or tenant improvements, have steadily increased with no real end in sight. This is requiring investments from the tenant that weren't required a short time ago.
What new projects are
on the horizon

I am excited to share several exciting projects that are either designed and waiting on a tenant, or already under construction on a "speculative" basis. Projects range from true ground up development, to substantial "re-positions" where outdated projects receive a major investment to eventually achieve higher rents. For the first time in a while, downtown San Diego has several exciting new development opportunities and what's going on in the suburbs is exciting as well.
Largest and most important transactions of 2017
2017 saw some major transactions occur: some new exciting companies moved to town, and many local companies decided to commit to grow in San Diego. Life science and coworking continue to expand and tech companies have increased their commitments.
New trends in office space
design and utilization
Is the private office dead? Or is it the open plan office that is dead? I plan on discussing what major San Diego companies are saying they must have in the modern workplace in order to compete in today's economy. Efficiency, optimization, "hot desking," functional fitness programs, and other trending topics will be addressed. Life science and technology companies are again leading the way in providing amenities to employees and it's working. Recruiting is driving many companies to re-think what they present to the candidate as a first impression and work environment.