THE EVENT: TUESDAY, JAN. 9, 7 TO 10 A.M., MARRIOTT MARQUIS SAN DIEGO MARINA
Look Ahead: Local Economic Forecast for 2018
Wednesday, January 3, 2018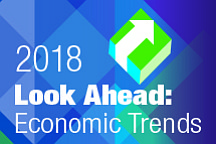 San Diego — Local economist Lynn Reaser of Point Loma Nazarene University will deliver a local economic forecast, and a panel of five experts will discuss what to expect in their respective sectors. The panel offers a preview of their talking points here.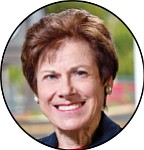 Keynote Speaker
Lynn Reaser
Chief Economist,
Fermanian Business & Economic Institute,
PLNU
Lynn Reaser is the chief economist for the Fermanian Business & Economic Institute at Point Loma Nazarene University. The Institute engages in economic analysis, modeling, and forecasting and consulting for corporations, nonprofit organizations, and government agencies.
In addition to addressing numerous domestic and international conferences and forecast events, she is a member of the PLNU School of Business faculty, teaching managerial economics in the MBA program.
Reaser's experience includes 10 years as chief economist of the Investment Strategies Group at Bank of America, and she currently serves as chief economist of the Council of Economic Advisors for California State Treasurer John Chiang.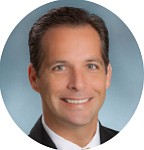 Kevin Dusi
Senior Tax Manager
Moss Adams LLP
Kevin Dusi is a senior manager at Moss Adams LLP, where he serves a variety of clients ranging from closely-held businesses to large, public, multinational corporations with a focus on the technology and manufacturing and distribution industries.
Dusi specializes in research and development tax credit optimization and international tax matters, as well as being experienced in state and local taxation matters.
What Dusi will be talking about at the 2018 Economic Trends event:
Tax Reform
After weeks of negotiations, Congressional Republicans released their Conference Agreement containing more than 500 pages of modifications to the Internal Revenue Code, the majority of which are effective beginning in 2018 (some are retroactive).
The agreement is the most significant change to the tax law in more than three decades. Understandably, everyone is concerned with the impact of tax reform being signed into law before year-end 2017.
Possible Impacts
Individuals: From changes in tax brackets to reductions in eligible itemized deductions, exemptions, etc. there is much to consider in regard to what this means to San Diego's "average taxpayer".
Corporations: Sweeping changes are also impacting companies — reductions to tax rates — 21 percent permanent corporate tax rate, ability to expense certain assets placed in service rather than depreciating, limitations on interest expense to 30 percent of adjusted taxable income, changes to the treatment of net operating losses, etc.
International: One of the biggest changes is the international tax regime, including a mandatory "deemed repatriation" of undistributed foreign earnings. These earnings that historically have escaped the U.S. tax system will now be subject to a "toll charge."
Prev Next