REAL ESTATE
SD 500: Charlie Abdi
Tuesday, January 2, 2018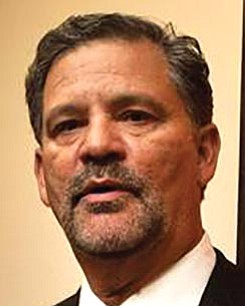 The San Diego 500, The Book of Influential Business Leaders, is the market's most comprehensive product of people you should know in the business community. The 500 includes business leaders and executives who have founded or are running significant companies in terms of number of jobs, key products and services, experts who raise the level of the industry here and beyond and those who lead in the business community. The 500 is selected by the San Diego Business Journal newsroom.
Charlie Abdi
CEO AND PRINCIPAL, FINEST CITY REALTY ADVISORS INC..
San Diego developer Charlie Abdi founded Finest City Realty Advisors Inc. in 2002 after 17 years at Koll Development Co., where as a partner he helped develop and acquire more than 10 million square feet of property. At Finest City, he buys and manages properties and structures development opportunities across Southern California. Also active in Arizona and Washington, Finest City has focused on commercial projects including medical offices and industrial space.
ALMA MATER: University of San Diego
TRUE TO HIS SCHOOL: Abdi continues to be active at USD, serving as real estate committee chairman of the Burnham-Moores Center for Real Estate.