Kratos to Sell Division, Reports $752M in Annual Revenue
Wednesday, February 28, 2018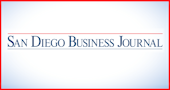 Kratos Defense & Security Solutions Inc. announced Feb. 28 that it has entered a definitive agreement to sell its Public Safety & Security Division to Securitas Electronic Security Inc. for about $70 million in cash.
The move brings University City-based Kratos (Nasdaq: KTOS) closer to its goal of becoming a pure play defense contractor. The deal is expected to close in 90 days.
"This divestiture will allow us even greater focus on our high-growth core businesses including unmanned aerial drones, satellite communications, missile defense, training systems and microwave electronics," said CEO Eric DeMarco in a prepared statement.
Canaccord Genuity is financial advisor to Kratos in the transaction; Paul Hastings LLP is serving as legal counsel.
The business also reported financial results for its fourth quarter and for 2017 as a whole.
Kratos reported a net loss of $42.7 million on revenue of $751.9 million in 2017. That compares to a net loss of $60.5 million on revenue of $668.7 million in 2016.
During its fourth quarter, Kratos reported a net loss of $22.2 million on revenue of $202.2 million. In the fourth quarter of 2016, Kratos reported a net loss of $4.3 million on revenue of $182.1 million.
The fourth quarter generated the most revenue in both 2016 and 2017.