Compass Kicks Off San Diego Office With Acquisition of P.S. Platinum
Wednesday, February 28, 2018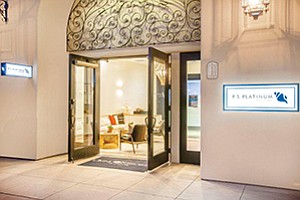 San Diego — A New York-based real estate company with offices throughout the United States is boldly moving into San Diego County — acquiring a La Jolla-based firm and recruiting agents.
Compass, which bills itself as a "real estate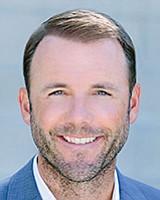 technology company," has acquired P.S. Platinum for an undisclosed price.
The acquisition is the second this month involving a San Diego-based real estate agency.
Pacific Sotheby's International Realty in mid-February expanded its reach into Orange County and Coachella Valley by acquiring Hom Sotheby's International Realty headquartered in Newport Beach.
"We want to be the most agent-centric real estate company that's ever been built and we want to start by helping real estate agents grow their business," said Rob Lehman, chief revenue officer of Compass.
To do that, Compass has developed computer software and other applications to help agents better manage the day-to-day chores, such as tracking prospective buyers who come to open house events.
"Our mantra is we want the agent to be able to spend more of their time with their clients," Lehman said. "No one has ever gone out to build technology that simplifies the agents' workflow for them."
Compass does that, and has technicians to help agents learn to use the technology the company uses.
"The technology that we build is as intuitive as an iPhone," Lehman said. "Anyone who can use an iPhone can use Compass technology."
He said the company plans to open 70 new offices in 2018.
With other Compass California offices in Beverly Hills, Pasadena, Montecito, Santa Barbara and San Francisco, Lehman said expanding into the San Diego County market "became a clear and natural priority in our national expansion."
"P.S. Platinum is a fantastic strategic addition to our team as we kick off Compass San Diego," Lehman said. "We look forward to leveraging their local expertise alongside our founding team to grow our San Diego presence."
Founded in 2001 by Brett Combs, P.S Platinum has 40 agents with offices in La Jolla, Del Mar, Solana Beach and La Costa.
The firm focuses on the luxury housing market which Combs said is healthy in San Diego, but there are more would-be buyers than sellers.
By joining Compass, "We get a bigger reach than we had as a boutique brokerage," Combs said.
"We had a great marketing team in place, but now that we have Compass alongside it, it's hard to beat," Combs said.