CBX Lands More Flights, More Passengers
Monday, February 26, 2018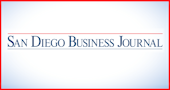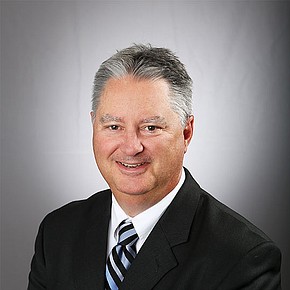 San Diego — The Cross Border Xpress terminal, the world's first cross-border airline passenger terminal, has been a great success story, with about 1.9 million passengers in 2017, up from 600,000 in its first full year.
CBX will get even busier as Mexican airline Volaris in November began several new direct routes to Central America and on March 21 Hainan Airlines begins direct flights to Beijing.
Aeromexico flies to Shanghai out of Tijuana International Airport.
• • •
How big is the Asian market? China Airlines last September announced that on March 25 it would begin four times per week service from Taiwan to Ontario International Airport. Demand was so great by December they announced they will be flying daily.
• • •
The San Diego International Airport serves about twice the passengers combined (22.5 million) as TJ (7 million) and Ontario (4.5 million) and is itching to add service directly to China. It's only current flight to Asia is to Tokyo, Japan. But for context, it also has flights to London, Frankfurt and Zurich. Ten years ago it had no overseas flights.
• • •
Speaking of cross-border tourism, the San Diego Tourism Authority recently was a recent recipient of a Visit California Poppy Award for its Two Nation Destination campaign, which promoted opportunities in San Diego and Baja California. The Poppy Awards are given out every two years, and only eight were awarded this year.
San Diego Zoo Global also won for its overall marketing program.
• • •
If there is such a thing as an arms race among the casinos in San Diego County, they are playing for second place behind Pechanga Resort & Casino just over the county line in Temecula. Pechanga, already the biggest casino resort property in California, next week comes online with its $300 million expansion.
• • •
Talk about your high degree of difficulty challenges: Colin Parent and Circulate San Diego have set out to improve the city of San Diego's community planning process. They have embarked on an initiative, "Democracy in Planning," which makes several recommendations for policy changes with a goal of fair representation. We all know change is hard; perhaps nowhere is that more apparent than with hyper local land uses.
The city of San Diego has about 50 neighborhood community planning groups, which are elected annually through town hall style elections. Those groups, who have elections in March, provide input to local governments for land use and transportation decisions.
Editor-in-Chief Nels Jensen can be reached via njensen@sdbj.com.