LIISA BOZINOVIC
Solving STEM Diversity Starts With Kids
Sunday, February 25, 2018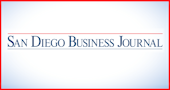 San Diego — Diversity continues to be a buzzword throughout the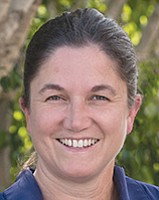 life science community, and deservedly so. It's clear our industry is lacking in diversity, in terms of gender makeup, race and ethnicity—and it's notably apparent at the executive and management levels.
The problem isn't limited to San Diego, of course. But in a city like ours, where life sciences contribute more to our economy than tourism, it's a problem we must prioritize.
In 2015, women filled 47 percent of all U.S. jobs but only 24 percent of science, technology, engineering or math (STEM) jobs, the U.S. Department of Commerce reports. Meanwhile, Hispanics made up just six percent of science and engineering employees and African Americans only five percent, according to a 2017 report from the National Center for Science and Engineering Statistics.
While this problem often results in homogenous boardrooms, the solution must take hold much earlier in the talent pipeline. It must begin in our schools and our communities, which hold great influence over the career aspirations of our young students. As business leaders of San Diego, we play an important role, too. We must work harder to invite young women and minorities to attain STEM-related degrees and enter the science and technology workforce.
Home to world-leading companies such as Illumina, Qualcomm, and ViaSat (as well as more than 1,000 other life science and tech firms), our region's economy will depend on having a talented, inspired and diverse pool of talent. Not to mention, these are rewarding and high-paying jobs with a mission to improve quality of life for people all over the world.
Under Representation
So we should be concerned when we learn that even though women earn undergraduate degrees at a higher rate than men, they account for a mere 30 percent of all STEM degree holders. And those women that do hold STEM degrees are more likely to choose a career in education or health care versus a STEM occupation.
We should also be troubled by the fact that underrepresented minorities made up only about one-fifth of science and engineering degrees earned in our country. Given that Hispanics and African Americans make up 18 percent and 13 percent of the U.S. population, respectively, a clear gap is evident.
San Diego is more than a beautiful place to live. We're a "smart city" and one of the most ethnically diverse cities in the U.S. with more than 100 languages spoken, according to National Geographic.
Although our economy is constantly growing, there's still an undeniable need to grow and cultivate the STEM workforce in our city. The San Diego Workforce Partnership and the San Diego Economic Development Corp. have identified priority sectors where they identify the most growth and need for workers.
However, STEM professionals are being pulled to other cities such as Seattle, Boston, Pittsburgh and Austin. San Diego's top-tier life science companies and organizations need to encourage more students and graduates from in and out of state to not only choose San Diego but stay in San Diego. This all starts with girls and boys in grades K-12 being better exposed to STEM in their classrooms and in their own backyards.
Exposure and Mentorship
We've seen the power that comes when children and young adults learn through experiences, mentorship and dialogue. Only through engagement is it possible to foster a passion for STEM education and careers.
If you're a STEM leader or have a passion for STEM, I challenge you to give back to this future generation through community events, like Biocom Institute's San Diego Festival of Science & Engineering. Talk to kids and young adults to find out what their career paths are and how they can stay in San Diego to do what they love. All it could take is one conversation to inspire an individual to pursue a certain field of study or career.
San Diego's life science community is only as strong as the sum of its parts. Greater diversity in our STEM workforce translates into vibrant industries that reflect the diversity of our communities and customers.
Our many different backgrounds and experiences, when combined, make us stronger. And it's our responsibility to make sure that our workforce of tomorrow is as great and strong as it can be.
Liisa Bozinovic is executive director of the Biocom Institute.