Luxury, Style and Location Define Top Real Estate Deals
Sunday, February 25, 2018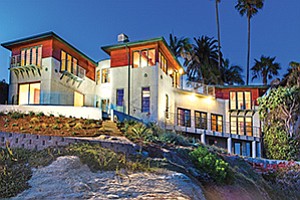 San Diego — San Diego County has an extraordinary mix of distinctive residential environments; the choices of how and where to live are diverse. Among the choices are beaches, mountains, valleys, farmland and desert communities.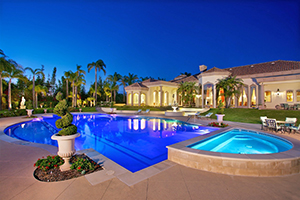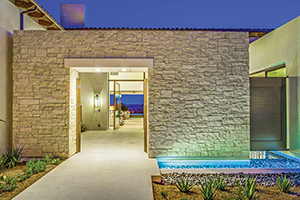 Not surprisingly, its Mediterranean climate and varied topography attracts homebuyers from all over the world, which along with limited inventory, contributes to San Diego having some of the highest-priced homes in America.
San Diego County is ranked number 5 out of 15 markets in the U.S. in a recent report by the National Association of Realtors that tracks the median existing single-family prices across every metro area in the U.S. by quarter. NAR pegged San Diego's median price in the fourth quarter of 2017 at $610,000 with San Jose metro at $1.27 million as the most expensive.

Locally, the Greater San Diego Association of Realtors, or SDAR, prepares an extensive report of statistics compiled from the multiple listing service by SDAR on single family and attached home sales in the county by month, with a wrap-up of how the year ended compared with the previous year.
The report indicated that the median price for all single family detached homes at the end of December 2017 for San Diego County was $612,750 with an average sales price of $800,098. Single-family home sales for 2017 were down by nearly 15 percent from December 2016. It noted, however, that a dramatic reduction in inventory contributed to lower overall sales for 2017, thus driving prices up compared with the previous year.
SDAR President Steve Fraioli said: "The number of homes for sale, the average days on the market, and housing affordability are challenging for prospective buyers in this San Diego market."
Drawing on data provided in the report, in 2017 there were 2,601 homes sold in 12 San Diego County ZIP codes — out of 105 — with an average median price above $1 million versus 2,707 in 2016, nearly a four percent decline. Hillcrest/Mission Hills and the downtown metro area median prices declined from 2016 to less than $1 million and Point Loma and Ocean Beach rose to slightly more than $1 million from 2016 to 2017.
The highest-priced home sold in 2017 was by listing agent Ross Clark, who was with Willis Allen Real Estate in February 2017 and is now with The Clark Group at Berkshire Hathaway HomeServices. Clark sold a 6,163-square-foot home at 6106 Camino de la Costa in La Jolla for $12 million. On the market for 117 days, it was originally listed at $13.85 million. Robert Andrews of Pacific Sotheby's International Realty was the buyer's agent.
Prev Next