Kratos Receives $81M Drone Systems Contract
Thursday, February 22, 2018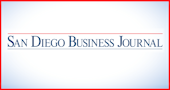 Kratos Defense and Security Solutions, Inc. (Nasdaq: KTOS) announced Feb. 20 that its Unmanned Systems Division (USD) received a single award indefinite delivery/indefinite quantity (IDIQ) contract from an undisclosed U.S. Government Agency, with a maximum potential value of $81 million. The agency is related to unmanned drone systems and associated command, control, and communications.
The contract award has a period of performance of approximately five years, according to the company. The work covered by this contract will be performed at secure Kratos facilities and at government locations.
"Kratos Unmanned Systems Division has received a number of important contract awards over the past several weeks, including a $93 million award from the U.S. Army, a $23 million new production contract award and now this $81 million award," Eric DeMarco, president and CEO of Kratos, said in a statement.
Kratos develops technology for the Department of Defense and commercial customers. The University City-based company specializes in unmanned systems, satellite communications, cyber security/warfare, microwave electronics, missile defense, training and combat systems.