Comhear's Crowdfunding Campaign for 3D Sound Bar Tops $1M
Wednesday, February 21, 2018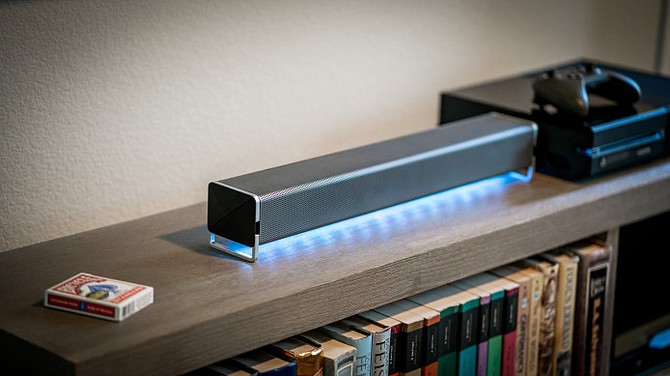 San Diego's Comhear Inc., the company licensing loudspeaker technology developed at UC San Diego, said on Feb. 21 it raised more than $1 million via crowdfunding to make its first consumer product, the Yarra 3DX three-dimensional sound projector.
The company's patented technology, which it calls MyBeam, offers directional sound technology, providing a headphone-like experience without the headphones. It is available for the professional audio-visual market.
The Yarra3DX sound bar is slated to introduce the technology to consumers. Comhear has said the technology is likely to be appealing to audiophiles, gamers, people with home theaters and users of virtual and augmented reality.
Backers of the crowdfunding campaign have been promised the Yarra 3DX and other products at discounted prices.
Comhear began crowdfunding for the Yarra 3DX on Kickstarter in September. The campaign moved to Indiegogo's InDemand platform, which allows successful campaigns to continue raising money, in October.
Passing the $1 million mark means the company has raised more than 20 times its initial fundraising goal. The company said it will continue raising money, which it plans to use to make the company's prototypes ready for retail.
Reach reporter Sarah de Crescenzo at sarahd@sdbj.com.