Qualcomm Rolls Out Cyber Services, Chip With Slim Circuitry
Wednesday, February 14, 2018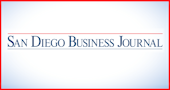 Seeing a clear need for cybersecurity for a widening array of connected home appliances, meters, vehicles, industrial equipment and other gadgets, Qualcomm Inc. said it plans to make a business out of cybersecurity for the Internet of Things, particularly at the industrial and enterprise scale.
The technology giant announced a new service business, Qualcomm wireless edge services, on Feb. 14.
Security is a key concern with the Internet of Things, said Qualcomm executive Serge Willenegger in a recent analyst presentation. People need to trust that internet-connected devices and industrial assets are not hacked.
Qualcomm sees its wireless edge services business touching billions of connected devices. Qualcomm said it plans to offer the services in China with Alibaba, Baidu and other partners.
Separately, Qualcomm (Nasdaq: QCOM) announced a record-setting microchip, specifically for faster wireless communications. The Snapdragon X24 is the first announced chip containing circuits that are 7 nanometers wide — a new level of miniaturization. Previously, state-of-the-art chips have had circuits 10 nanometers wide. The double helix of a DNA strand is about 2.5 nanometers wide.
The Snapdragon X24 modem allows a faster wireless data connection — 2 gigabits per second — for the current-generation wireless technology, called 4G LTE (the abbreviation stands for fourth generation Long Term Evolution). Residential cable providers promote 1 gigabit per second speeds as fast.