SDBJ Insider: Standing Pat On Convention Space Is Losing Ground
Tuesday, February 13, 2018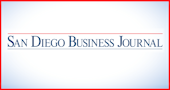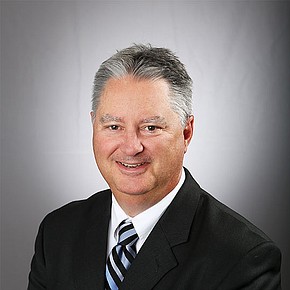 San Diego — Thoughts following a recent panel discussion on the impact of the convention center in the Distinguished Speaker Series at The University Club Atop Symphony Towers.
In case you aren't aware, the "Yes! For a Better San Diego" coalition is leading the signature effort for a possible ballot initiative to increases taxes on hotel stays to pay for convention center expansion, homelessness solutions and road repairs. The coalition includes backing from unions, hoteliers and the mayor.
• • •
Of course, no expansion will happen until Ray Carpenter and Art Engel are rightfully paid a handsome settlement to give up control of the lease for that land, which they hold through 2024. Their entity, Fifth
Avenue Landing LLC, and the Robert Green Company have proposed a $400 million project, which includes a 44-story hotel tower and low-rise complex. That proposal is in the Port of San Diego pipeline for vetting development projects. The developers have sued the city to stop the initiative effort, in essence saying the city has no right to propose plans for property it does not control.
• • •
The pairing of hoteliers and the San Diego and Imperial Counties Labor Council on a convention center expansion is worthy of a double take. Even more surprising, to paraphrase Carl Winston, founding director of the L. Robert Payne School of Hospitality & Tourism Management at San Diego State University, no one could have predicted even a couple of years ago that the downtown San Diego hoteliers would be saying, "Please tax us to help pay for issues related to homelessness."
TOT increases would vary by geography, from 3.25 percent downtown to 1.25 percent in outlying areas.
• • •
The union-hoteliers pact must have generated a few eye rolls over at Cisterra Development, whose $400 million Ritz Carlton and mixed use project at 7th and Market is delayed by a lawsuit filed by Sergio Gonzalez of Unite Here Local 30.
• • •
Rip Rippetoe, CEO of the San Diego Convention Center Corp., points out that while the proposed expansion would lift their facility from the 18th largest in the country to about the top 10, it would be a temporary status as many competitors are expanding. San Diego Tourism Authority CEO Joe Terzi said San Diego already is missing out on some big shows and has been told by its largest customers that they need more space.
In the convention industry, standing still means falling behind.
Editor-in-Chief Nels Jensen can be reached via njensen@sdbj.com.