Social Leverage Backs Effort To Make Dollars and Scents
Tuesday, February 13, 2018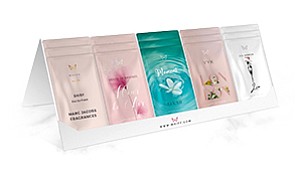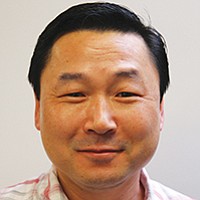 San Diego — Jason Pang, the serial entrepreneur behind the stock discovery app SparkFin, has resurfaced with a new startup in another industry: consumer packaged goods.
SparkFin was acquired by StockTwits, the social network for stock traders, in 2017. SparkFin had been backed by StockTwits' co-founder Howard Lindzon's venture capital firm, Social Leverage.
Now Social Leverage is backing Pang's new venture, called Whiff.
In late 2017, Whiff closed an oversubscribed round of about $750,000 led by Social Leverage.
Social Leverage's trio of general partners are its founders, Lindzon and Tom Peterson, and Gary Benitt, who lives in the San Diego area. Benitt joined the firm after a stint with Salesforce, which acquired his latest company, Assistly, in 2011. Sunnyvale-based Plug and Play also participated in the financing.
Whiff, which is based in Carlsbad, sells curated sets of five fragrances, each with three, one-time use samples.
The idea is to help fragrance-wearers find — or create — their ideal scent. Sets are $15, or $8 with a monthly subscription.
The company intends to offer full-size versions of fragrances, including those created by users on the site who make their creation public, for sale through its platform.
That means social media influencers or others with big fanbases, but, perhaps, not the pull to put their name on a designer fragrance in a department store, could offer their followers the option to buy a fragrance they have created.
Pang said down the line the company will consider branching out into other fragranced products, such as shampoo and conditioner, based on the scents its users create.