Mission Edge Seeking Applications for its SAIL Program
Monday, February 12, 2018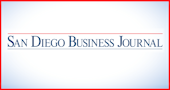 Mission Edge, a San Diego nonprofit organization that helps other nonprofit organizations and social enterprises maximize their impact, is accepting applications from those interested in its Social Enterprise Accelerator + Impact Lab (SAIL).
The SAIL program, which lasts 14 weeks, provides mission-driven enterprises with help in creating sustainable, revenue-generating business models.
Assistance provided during the program includes guidance on business model validation, developing a financial model, reaching customers and communicating social impact. Toward the end of the program, participants undergo professional pitch training.
Organizations interested in participating must complete the application, which includes a video pitch, by 5 p.m. Feb. 22. Decisions will be announced March 2.
Mission Edge said the program is being sponsored by Qualcomm, the San Diego Foundation, San Diego Workforce Partnership, Mitchell International and Cox.
Additional details and application instructions are available at the Mission Edge website.