Soci Inc. Hires a CMO
Sunday, February 11, 2018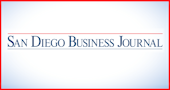 San Diego's Soci Inc., which develops and manages companies' social media presences via a cloud-based platform, has hired a chief marketing officer.
Monica Ho was formerly CMO at geomarketing ad platform GroundTruth (previously xAd).
"Location-based social media marketing is a widely underserved but rapidly exploding growth category for marketers," Soci said in the hiring announcement.
Soci has attributed its recent growth to the value marketers perceive in localized efforts.
Ho, who Soci said has more than 20 years of experience in integrated marketing and technology, will oversee initiatives expected to increase revenue growth, brand presence and awareness.
Last year Soci raised an $8.5 million Series A financing round led by Vertical Venture Partners and Grayhawk Capital.