Qualcomm's 5G Modem Chips Attract a Crowd of Companies
Sunday, February 11, 2018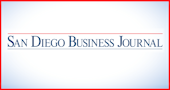 San Diego — Nineteen wireless phone, tablet and module makers are putting Qualcomm Inc.'s extra-speedy fifth-generation wireless modem chips into their products for 2019, Qualcomm announced Feb. 8.
Those companies planning to offer 5G smartphones (or other gear) include Asus, Fujitsu, HMD Global, HTC, Inseego, LG, Netgear, Oppo, Sharp, Sierra Wireless, Sony, Telit, Vivo, Xiaomi and ZTE.
Telecom carriers conducting 5G trials in 2018 and early 2019 include AT&T, British Telecom, China Telecom, China Mobile, China Unicom, Deutsche Telekom, KDDI, LG Uplus, NTT Docomo, Orange, SK Telecom, Sprint, Telstra, Verizon and Vodafone Group. They will use infrastructure gear and smartphone reference designs incorporating Snapdragon X50 semiconductors.
The announcements came one day after Qualcomm (Nasdaq: QCOM) hosted analysts and trade media for an in-depth look at the 5G technology, which promises to boost wireless speeds and cut latency.
The carriers' operations cover roughly 2.5 billion users, Qualcomm President Cristiano Amon told those in attendance.
One demonstration showed the Snapdragon X50 5G modem in action.
"There it is: 5G, working," said an engineer.
The equipment was larger than a pocket-sized smartphone, but officials said there would be no trouble shrinking it. A modem connects a wireless device to the telecom network.
Fifth generation wireless should benefit Qualcomm during large scale rollouts in 2019 and 2020, Amon said. "There's a lot to be said about first mover advantage in every new generation of technology," he added.
An analyst in the audience wanted to know if 5G wasn't rolling out until 2019, why consumers shouldn't just wait a year to upgrade their phones.
Amon fielded that line drive in a way that would have made Tony Gwynn proud. No, he said, you want to upgrade your phone now to get faster, 2-gigabit-per-second data speeds, and also upgrade your phone later for 5G. "That would be great for us," the executive said.