Point Loma Peninsula Should Be on Any S.D. Treasures Map
Sunday, February 11, 2018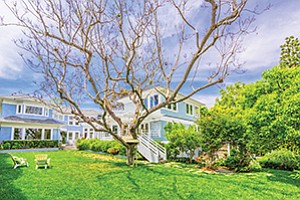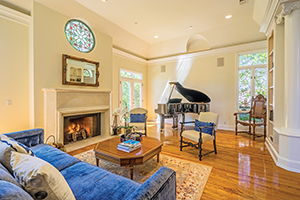 San Diego — p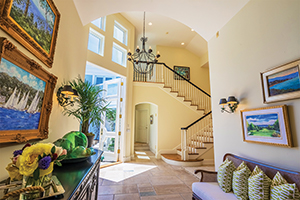 When Richard Henry Dana Jr. landed in San Diego in the mid-1830s, he wrote about his experience as a merchant seaman in his classic memoir "Two Years Before the Mast." Upon arriving at the harbor mouth in Point Loma, Dana wrote: "...we had a large and well-wooded headland directly before us, behind which lay the little harbor of San Diego."

From that point during the next 70 years that "well-wooded headland" was systematically stripped of its natural resources to build the fast-growing town, resulting in a barren, dust-covered landscape. In 1900, Katherine Tingley arrived in the area to build LomaLand atop a desolate hillside, now known as Point Loma Nazarene University. Tingley is largely credited with the beginning of a reforestation of what is now known as "the wooded area" in Point Loma.
Aptly named, the area is now a lush, tree-filled terrain with a gentle sloping hillside and views across the ocean, bay, city and mountains.
Dawn Leahy, a broker associate with Pacific Sotheby's International Realty, has a listing at 455 Silvergate Ave. in the wooded area of Point Loma for a 5,319-square-foot-home on just more than a quarter of an acre. The five bedroom, plus gym has five full baths and two half baths and is listed at $2.595 million.
Leahy, who has been in real estate for 18 years, said the area has long attracted some of San Diego's most notable captains of industry like Reuben H. Fleet as well as distinguished, high-ranking U.S. Naval officers, and now, 21st century entrepreneurs, executives and their families.
"The wooded area of Point Loma is located at the crest of the peninsula," Leahy, who specializes in Point Loma real estate, said. "The reason it's called the wooded area is that it's tucked away with large properties on tree-filled lots that make you feel like you're in the woods."
Even though it's in a big city, Leahy said the area has a rural feel because it doesn't have sidewalks "it's like an escape."
In spite of its hills, the area has a lot of flat streets. Leahy said you'll see lots of families walking dogs, teaching their kids to ride bikes and jogging, "it's another thing people really love about the area."
Among the other attributes attracting homeowners, Leahy points to a diverse, vibrant community bordered by the military community, the Cabrillo National Monument, jaw-dropping views, the marine climate and "it's 15 minutes from downtown without even getting onto a freeway."
Directly above La Playa and the edge of the bay, the home on Silvergate Avenue was originally built in 1910, but underwent a major transformation in 2006 by award-winning, La Jolla-based Dewhurst & Associates with a kitchen designed by William Ohs Inc., who has been featured in Architectural Digest and is a leading national manufacture of luxury, quality cabinetry that features classic European and American styles.
The home was completely transformed, including a Crestron home automation system, but with an aim toward keeping as much of the original character as possible. Several of the original wooden floors were refinished and one of the bathrooms was "more or less left intact, including the original basket weave tile flooring and a claw foot tub — it's a great juxtaposition up against the upscale modern finishes throughout the rest of the home — it anchors it in history," Leahy said.
Leahy describes the home as unassuming from the front and that "people drive by and say 'oh look at this adorable little cottage' and you get inside and you realize wow this is spectacular."
On a spacious, private lot, the home is filled with light with a great traditional feel about it.
"The wine cellar is absolutely not to be missed; it's a 2,000 bottle wine cellar with a cork floor." Leahy said. "They excavated out from the existing downstairs into the back, so that the temperature control actually comes from the temperature of the earth."
It's the view from the master bedroom though that takes one's breath away; there is a full view of downtown from the master bedroom, Leahy said.
"The view from the master suite is actually protected, there is a restriction on the deed on the property below," she said. "From the master bathtub you can actually see the shores of Coronado and watch the waves break."
Leahy said the Point Loma peninsula is one of San Diego's hidden gems, "people just don't know about it; if they just understood and knew about it in the same way as they know about La Jolla, our prices would match up, but right now it's so much more affordable coastal living that any other coastal community."
Send luxury real estate items to sglidden@sdbj.com.