Point Loma Peninsula Should Be on Any S.D. Treasures Map
Sunday, February 11, 2018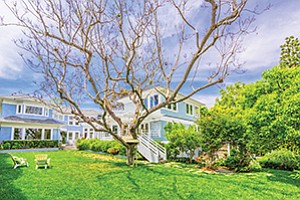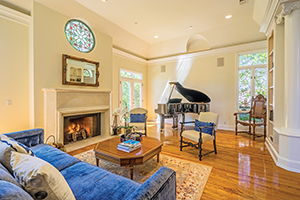 San Diego — p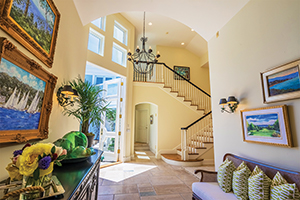 When Richard Henry Dana Jr. landed in San Diego in the mid-1830s, he wrote about his experience as a merchant seaman in his classic memoir "Two Years Before the Mast." Upon arriving at the harbor mouth in Point Loma, Dana wrote: "...we had a large and well-wooded headland directly before us, behind which lay the little harbor of San Diego."

From that point during the next 70 years that "well-wooded headland" was systematically stripped of its natural resources to build the fast-growing town, resulting in a barren, dust-covered landscape. In 1900, Katherine Tingley arrived in the area to build LomaLand atop a desolate hillside, now known as Point Loma Nazarene University. Tingley is largely credited with the beginning of a reforestation of what is now known as "the wooded area" in Point Loma.
Aptly named, the area is now a lush, tree-filled terrain with a gentle sloping hillside and views across the ocean, bay, city and mountains.
Dawn Leahy, a broker associate with Pacific Sotheby's International Realty, has a listing at 455 Silvergate Ave. in the wooded area of Point Loma for a 5,319-square-foot-home on just more than a quarter of an acre. The five bedroom, plus gym has five full baths and two half baths and is listed at $2.595 million.
Leahy, who has been in real estate for 18 years, said the area has long attracted some of San Diego's most notable captains of industry like Reuben H. Fleet as well as distinguished, high-ranking U.S. Naval officers, and now, 21st century entrepreneurs, executives and their families.
"The wooded area of Point Loma is located at the crest of the peninsula," Leahy, who specializes in Point Loma real estate, said. "The reason it's called the wooded area is that it's tucked away with large properties on tree-filled lots that make you feel like you're in the woods."
Even though it's in a big city, Leahy said the area has a rural feel because it doesn't have sidewalks "it's like an escape."
In spite of its hills, the area has a lot of flat streets. Leahy said you'll see lots of families walking dogs, teaching their kids to ride bikes and jogging, "it's another thing people really love about the area."
Among the other attributes attracting homeowners, Leahy points to a diverse, vibrant community bordered by the military community, the Cabrillo National Monument, jaw-dropping views, the marine climate and "it's 15 minutes from downtown without even getting onto a freeway."
Prev Next