Mission Valley Office Tower Is Getting A Makeover
Wednesday, February 7, 2018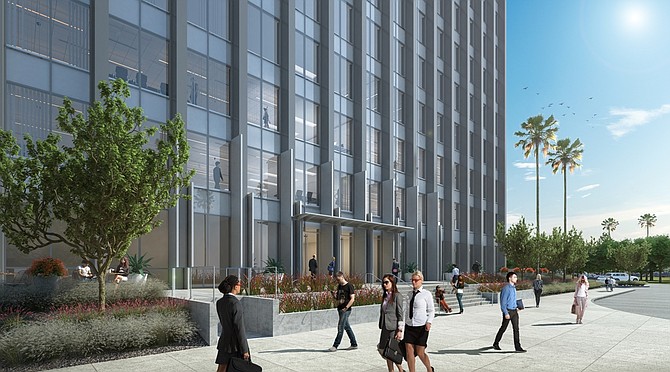 The Casey Brown Company of San Diego has started a $6 million renovation of Mission Valley's Tower 591, formerly Valley Corporate Center.
The renovations – designed by LPA, Inc. architects of San Diego – will include a new entrance, new exterior, outdoor lounge seating areas, a hospitality lobby, a café, an updated fitness center along with work on interior corridors, common areas, and restrooms.
The 183,000 square-foot office tower at 591 Camino de la Reina can accommodate a variety of tenants, offering contiguous space of 574 square feet to 27,601 square feet.
Leasing is being led by Richard Gonor, Tony Russell and Brandt Riedman of JLL.
"Casey Brown is modernizing this iconic property to create a bright, inviting environment that fosters energy and collaboration," Gonor said. "Once completed, this will be the premier space for creative and traditional users."