Oncor, Sempra Deal Receives Unanimous Stakeholder Support
Monday, February 5, 2018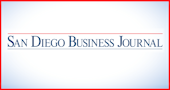 Sempra Energy's $9.45 billion deal to acquire Oncor has garnered unanimous support from 10 stakeholders involved in the regulatory proceedings.
By April the Public Utility Commission of Texas will decide whether to green light Sempra buying Energy Future Holdings, which owns 80 percent of Oncor, operator of the largest electric distribution and transmission system in Texas.
To win stakeholders' support, Sempra has made a number of pledges in a settlement agreement, including maintaining Oncor's independence through a financial "ring-fence," and an independent Oncor board.
Texas Legal Services Center last week joined the nine other Texas stakeholders who previously had signed on to the settlement agreement favoring the acquisition. The others: staff of the Public Utility Commission of Texas; the Office of the Public Utility Counsel; Steering Committee of Cities Served by Oncor; Texas Industrial Energy Consumers; Energy Freedom Coalition of America; Golden Spread Electric Cooperative Inc.; Nucor Steel; The Alliance for Retail Markets; and the Texas Energy Association for Marketers.
"Gaining unanimous stakeholder support in the regulatory process represents an important milestone for our proposed acquisition of a majority stake in Oncor," Debra Reed, chairman, president and CEO of Sempra Energy, said in a news release.