ECONOMY: LOCAL SERVICES HAVE HELPED DOUBLE REGION'S EXPORTS, EXPECTED TO OVERTAKE PRODUCTS BY 2020
Trading In On Expertise
Originally published February 4, 2018 at midnight, updated February 4, 2018 at midnight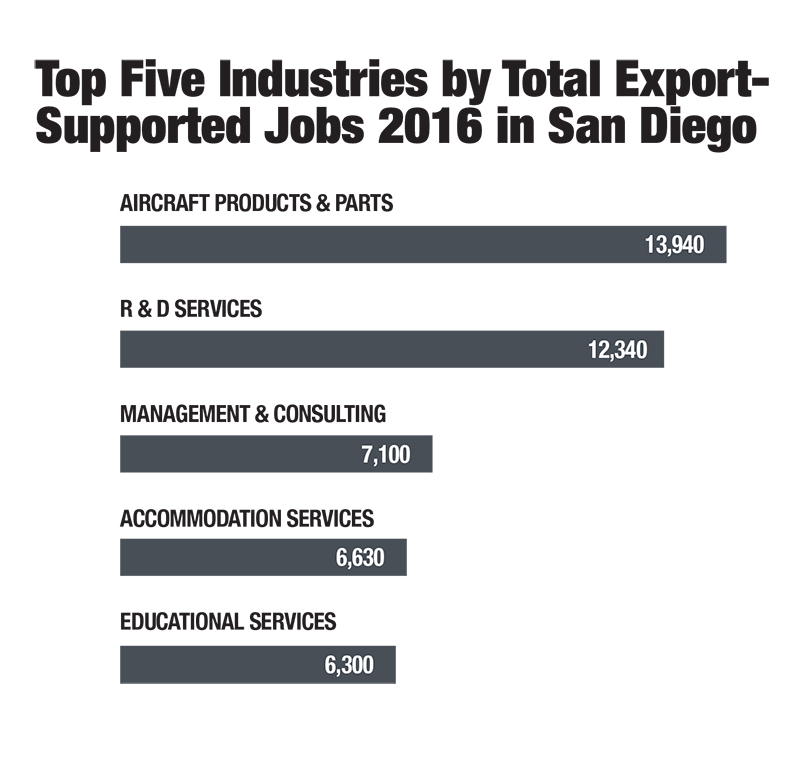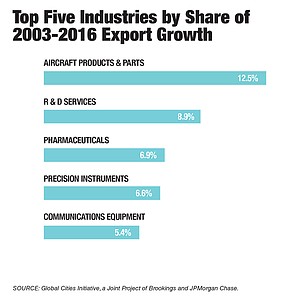 San Diego — It comes as no surprise to Chula Vista-based executive search firm The QualiFind Group that the San Diego region's exports grew at a relatively fast clip during the past several years – because the company itself has been part of that growth.
Senior managing partner Warren Carter said the company's sales outside the Americas have grown by about a quarter during the past five years, and that international business as a whole now accounts for 55 percent of revenues. The 14-employee firm provides specialized talent to businesses in Latin America, Europe and Asia.
Much of the reason firms like his are thriving abroad, he said, is that the United States has established itself as a hub of professional and technological expertise. As long as intellectual property rights are honored, he said, the spread of U.S. technologies should allow San Diego service and consulting firms to continue doing well.
"There's a lot of brainpower that we're able to (provide) the rest of the world in terms of continuous improvement, philosophies, tech solutions and things like that," Carter said.
Recently released data show the region's international trade has been expanding faster than the economy as a whole. What's more, overseas billing by local service providers is increasing faster than sales by the region's exporters of goods.
The inflation-adjusted value of all goods and services exported from San Diego County doubled in 13 years to reach about $23 billion in 2016, according to the Global Cities Initiative, a project by JPMorgan Chase and the