TRADE: PRODUCT EXPORTS INCLUDE PREMIUM GOODS, TECHNOLOGICAL ADVANCES
San Diego's Innovation, Reputation Sell in International Market
Sunday, February 4, 2018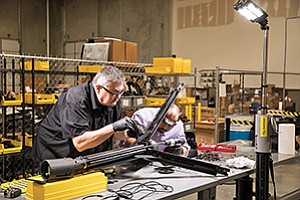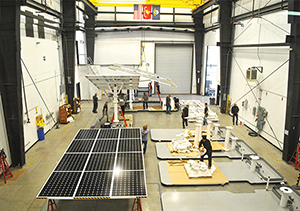 San Diego — When specialized lighting manufacturer FoxFury LLC goes to international trade shows, it never hurts to mention the company is based in San Diego County.
Vice President Maria Cugini said the Oceanside-based company's overseas clients – military, law enforcement agencies and first responders in Europe and Asia – look for innovative products with advanced technology. In other words, they want goods the San Diego region is known for producing.
"U.S. products are premium, and we always push the technology. And San Diego's really known for technology," she said.
On the heels of The Brookings Institution's report showing San Diego exports doubled between 2003 and 2016, local manufacturers say conditions look strong for continued sales growth abroad.
Cugini said FoxFury's international sales increased by at least 10 percent during the last five years and now make up about one-third of its revenues. She expects exports will only grow in coming years, and may soon comprise half of the company's sales.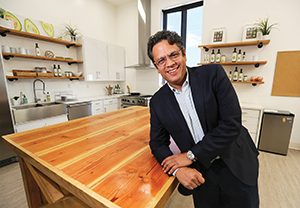 Overseas sales have expanded even faster at San Diego-based Chosen Foods, maker of avocado oil, sesame oil and other food products for health-conscious consumers. The value of its exports to Canada alone were up more than 40 percent during the past 12 months, CEO and Chairman Gabriel Perez Krieb said; he predicted 50 percent growth across the board, domestic and international, in 2018.
While the company has actively promoted its products abroad, Krieb said significant help has come from the growing international presence of retailers such as Costco, with which Chosen formed a relationship in the United States.
"There's a lot of retailers that have operations in (Canada, Mexico and the United States), so it's seamless to be able to transition in those close markets," he said. He added the company exports to Europe, Asia and South America, as well, even as 70 percent of its sales are domestic.
Another local manufacturer seeing its international sales grow is Rough Draft Brewing, headquartered in Miramar. Owner Jeff Silver said customers in Australia, Canada, China and Spain don't just want a beverage from the United States; they want San Diego beer.
"San Diego has cache," he said. "I think San Diego has an international reputation for having great beer."
Rough Draft's international sales now account for about 5 percent of its revenues, which Silver deems "very healthy." He said the key to getting established in another country is to forge partnerships with businesses operating there.
Prev Next