UCSD, National University to Benefit From La Jolla Philanthropist's $30M Gift
Friday, February 2, 2018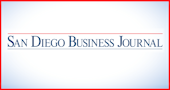 Two San Diego universities are among those slated to benefit from a $30 million endowment gift from philanthropist T. Denny Sanford to the Horatio Alger Association of Distinguished Americans Inc.
Sanford, who is chairman of the United National Corp. board, a bank holding company, lives part-time in La Jolla.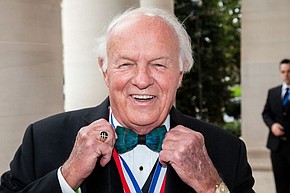 The association has established the Horatio Alger-Denny Sanford Scholarship Program, which will give a total of $3 million per year in scholarships for the next decade to students at 12 universities, based on those universities' enrollments.
Universities that will receive up to $250,000 per year include UC San Diego and National University. So will the University of South Dakota,
South Dakota State, University of Minnesota, Long Island University and Arizona State University.
Augustana University, the University of Sioux Falls, Dakota State University, the South Dakota School of Mines and Black Hills State University will receive $150,000 per year.
Students selected for the Horatio Alger national and state scholarship programs who matriculate into one of the 12 selected universities will be eligible for the award. The scholarship program will benefit Horatio Alger Scholars beginning in the 2019-2020 academic year.
Students who apply to any of the 12 selected universities and are then identified by admissions counselors as meeting the Horatio Alger Scholar criteria will also be eligible.
Since the scholarship program was established in 1984, Horatio Alger Association has provided more than $125 million to students in need. The gift is the largest single donation received by the association since its inception in 1947.
Sanford's charitable giving and contributions, which focuses on health care and children's causes, exceed $1 billion.