FTC's Antitrust Case Against Qualcomm Set for Trial
Sunday, December 30, 2018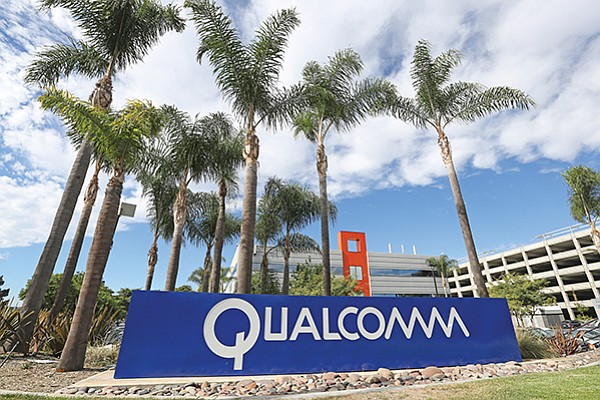 Just a few days into the new year, a trial over Qualcomm Inc.'s licensing practices could change the future of its business.

The Federal Trade Commission's antitrust case against the San Diego chipmaker will go to trial on Jan. 4. It will be tried as a bench case at the U.S. District Court in San Jose, meaning District Judge Lucy Koh will make the final determination — not a jury.

The FTC filed the case in early 2017, accusing Qualcomm of using anticompetitive tactics by charging companies elevated royalties on its products, and failing to license standard-essential patents to its competitors. It also alleged that Qualcomm reduced the patent royalty rate it charged Apple Inc. in exchange for Apple exclusively using Qualcomm's modems.
In November, Koh granted the FTC a motion for partial summary judgment, stating Qualcomm must license standard-essential patents to its competitors. Standard essential patents are technologies that are deemed necessary by telecommunications standards bodies. Without them, smartphones and other devices wouldn't be able to connect to a network.
Currently, Qualcomm collects licensing fees as a percentage of the total cost of the device. Qualcomm reported $5.16 billion in licensing revenues in 2018, down from $6.4 billion in 2017, and $7.6 billion in 2016. The segment accounts for just under a quarter of Qualcomm's total revenues.
The FTC's case is also a cornerstone of Apple Inc.'s extended legal battle with the chipmaker. While Qualcomm has seen early victories over patent skirmishes in China and Germany, the result of next week's trial will play a larger role going forward.