Lean Strategy Makes the Most Of This Part-Time Workforce
Tuesday, December 25, 2018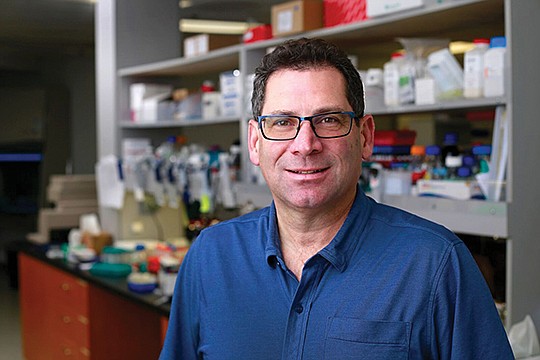 Fortis Therapeutics wants to treat late-stage cancers with unique science — and an uncommon business model: zero full-time employees.
San Diego-based Fortis could very well be the epitome of biotech trending toward startups with virtual employees, outsourced lab work and shared labs. The approach has worked so far: the company recently got the U.S. Food and Drug Administration's OK to test its lead candidate in humans.
With so many starts and stops in preclinical development and clinical trials, only having employees around during busy times makes fiscal sense. That was the take of part-time Fortis CEO Jay Lichter, who's backed by other part-time management.

"People are only billing hours if they're working on the clinical trial," Lichter said. "It becomes capital efficient."

Asked whether Fortis' method of zero full-time employees could have worked a decade or two ago, Lichter said probably not. Now, there's a much larger pool of part-time executives in which to recruit. This crop of talent had successful runs at fully-integrated pharmaceuticals, but now prefer the flexibility of several gigs.
"They don't want to work for another company (full time)," he said. Because these executives have so many offers as hired guns, a challenge is attracting them. Lichter said they receive a salary — and equity stake, a major sweetener.
Fortis' lean strategy extends to space, given the company operates out of COI Pharmaceuticals, an incubator with shared management and infrastructure. That allows scientists to focus on drug research.

COI houses portfolio companies of investment firm Avalon Ventures, of which Lichter is a managing director, and he's the CEO of many COI companies.
The idea for COI was born a decade ago, when Lichter helmed several small companies and was a partner at Avalon. Putting the biotechs under one roof, with communal resources and brainpower, would save time and money, he figured.
The incubator is about more than keeping costs down, though. COI executives, including Lichter, like having a hand in varying projects.
COI now has 14 companies — with Synthorx being perhaps the most prominent, as the biotech just raised $131 million in an up-sized initial public offering. (Lichter is the company's chairman.)
Among COI companies, Fortis exemplifies the sparse, virtual model. Its executives and board members are only in the same room once a year, according to Lichter.
Despite the part-time workforce, Fortis has made significant gains after licensing an antibody from UC San Francisco, and then emerging in September 2016 with $18 million in a Series A round.
Fortis' six part-timers replicated university findings, did preclinical work and progressed its lead candidate, For46, into the clinic. Along the way the company has enlisted regulatory consultants and a contract research organization, or CRO, a fixture of modern drug development.
For46 will soon begin human clinical trials in two late-stage indications. The first: metastatic castration-resistant prostate cancer, in which treatments fail to contain the cancer's spread, and the second is blood cancer multiple myeloma.
The drug candidate targets the immune receptor CD46, part of a tumor's defense shield, while appearing to spare normal cells.
"CD46 is an attractive target for a number of cancers but has yet to be exploited due to its role in healthy tissues," said Lichter. "For46 cracks the code, in a sense, by binding a specific conformational epitope of CD46 that appears to be specific to tumor cells."
Lichter estimated that Fortis has a two or three year lead on potential competition, with patent coverage bolstering the company's stance.
As the For46 clinical trials ramp up, Lichter said more employees — likely some of them full time — will come on board. But that's not to say Fortis' lean philosophy is going out the window.
"It's a very focused company," Lichter said.